The guitar, highly versatile and cherished, is a cornerstone of contemporary music. Guitarists through the years, spanning genres from rock to jazz, have pushed its boundaries with virtuosity and innovation. In this top ten list, we spotlight the guitarists who've indelibly shaped our perception and use of the instrument.
Hailing from diverse backgrounds, they've left an indelible mark, introducing novel techniques or perfecting existing styles, all with the ability to resonate with the human spirit. Let's dive into the top 10 guitarists of all time without delay.
10. Duane Allman: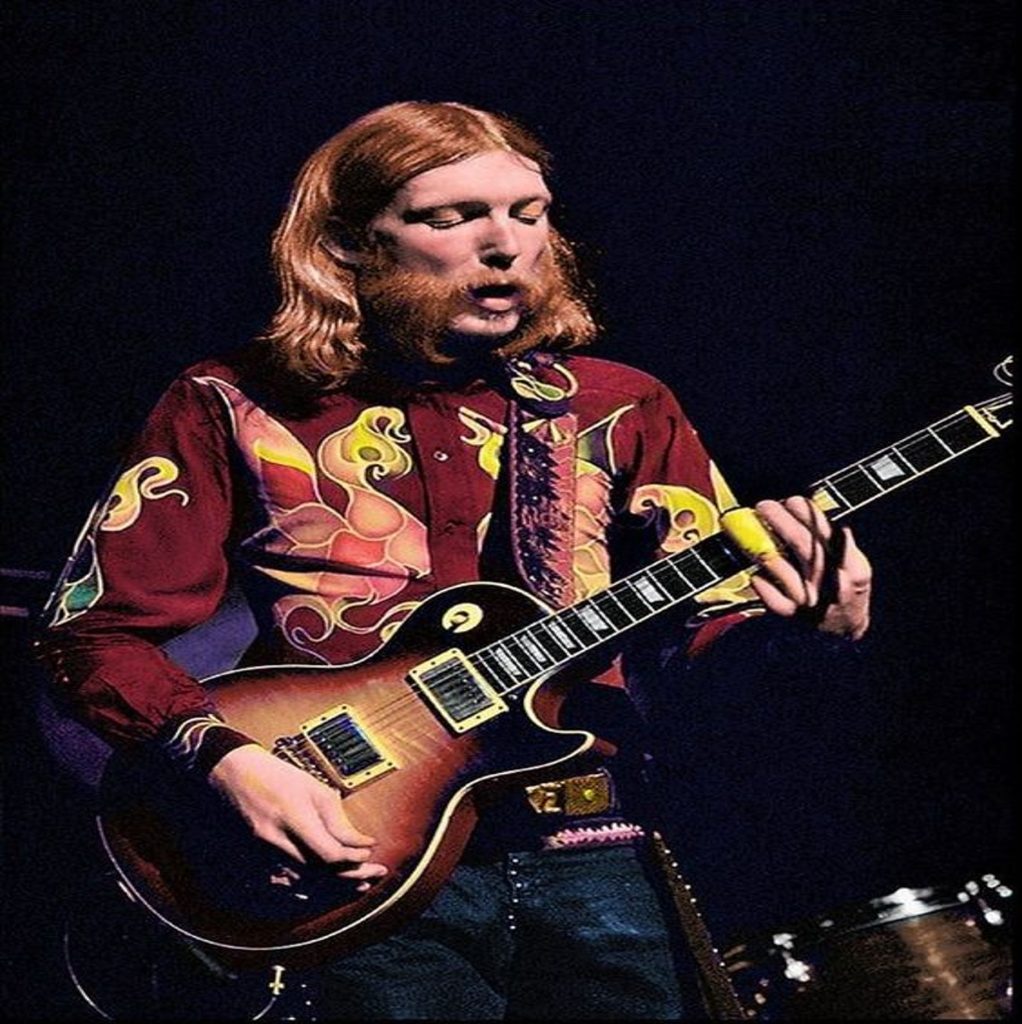 Duane Allman, born Howard Duane Allman on November 20, 1946, in Nashville, Tennessee, was an iconic American guitarist, session musician, and co-founder of the influential Allman Brothers Band. His exceptional slide guitar skills and innovative musical contributions earned him recognition.
Tragically, his life ended prematurely in a motorcycle accident on October 29, 1971, in Macon, Georgia, at just 24 years old. Despite his brief life, he left a profound and lasting impact on the music industry. Renowned for his emotive guitar playing and soulful style, his partnership with fellow guitarist Dickey Betts produced a distinctive sound, blending blues, rock, and improvisation, solidifying their status as a highly influential band.
Duane Allman's legacy thrives through his contributions to iconic songs and collaborations with various artists. He remains a revered guitar virtuoso and a pioneer of slide guitar technique, leaving an indelible imprint on the world of rock and blues music.
9. Chuck Berry: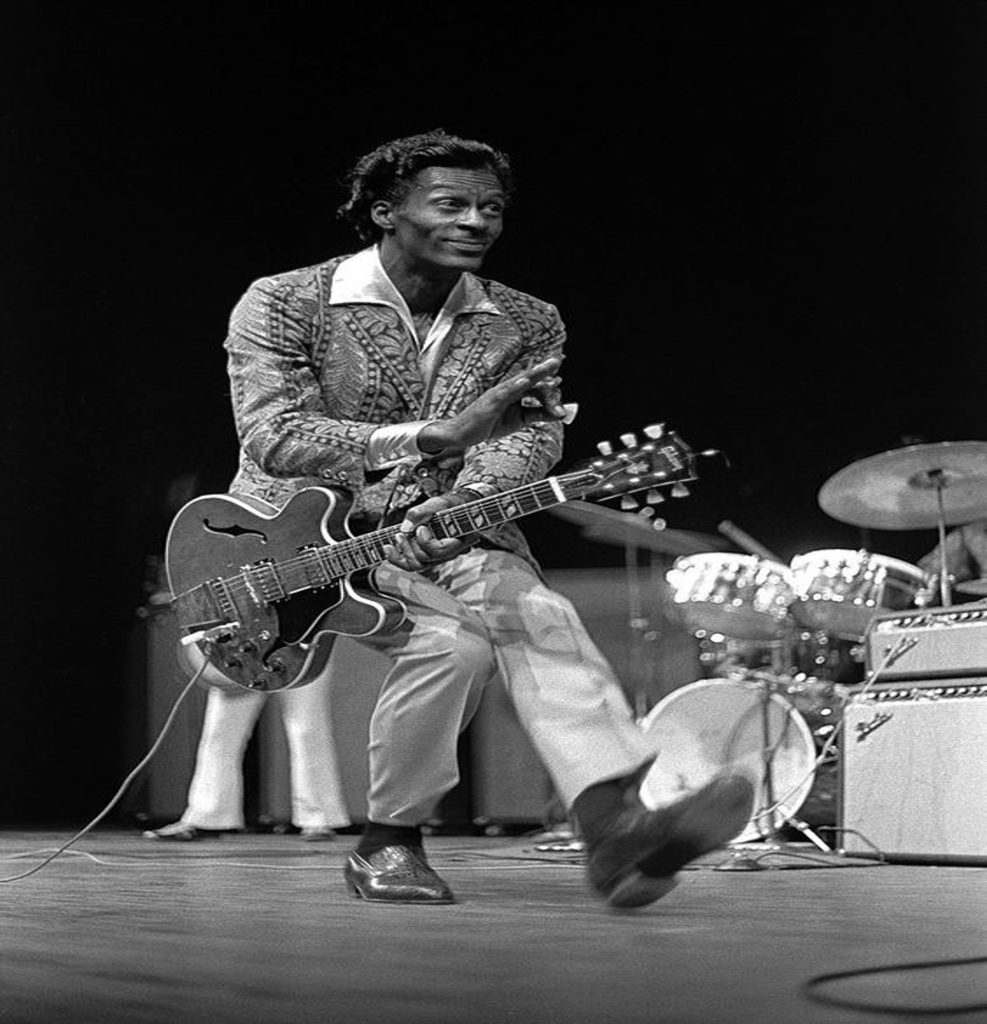 Chuck Berry, born Charles Edward Anderson Berry on October 18, 1926, in St. Louis, Missouri, stands as a rock and roll trailblazer. His contributions to the genre are vast, celebrated for his innovative guitar work, distinctive "duck walk" stage antics, and lively, rhythm-infused guitar solos.
A gifted lyricist, Berry penned songs like "Johnny B. Goode," "Maybellene," "Roll Over Beethoven," and "Rock and Roll Music," which became iconic anthems of the rock and roll era. His music, defined by catchy melodies and sharp storytelling, left a profound imprint on the genre, inspiring countless musicians.
Berry's impact also resonated in breaking racial barriers in a segregated music industry, uniting a diverse fan base. His influence endures as his music continues to inspire generations of musicians and fans alike. Berry passed away on March 18, 2017, in Wentzville, Missouri, but his musical legacy lives on.
8. David Gilmour:
Born on March 6, 1946, in Cambridge, England, David Gilmour is a distinguished English musician known for his multifaceted role as the guitarist, co-lead vocalist, and prolific songwriter for the legendary rock ensemble Pink Floyd.
Gilmour's virtuoso guitar skills and emotive vocals have been pivotal in shaping the band's unique sound and artistic legacy. He joined Pink Floyd in 1968, coinciding with the creation of acclaimed albums like "The Dark Side of the Moon," "Wish You Were Here," "Animals," and "The Wall," featuring Gilmour's melodious guitar solos.
His solo work, including albums like "David Gilmour" and "On an Island," showcases his remarkable songwriting talents. Beyond music, Gilmour actively supports charitable and environmental causes, solidifying his legacy as a rock luminary.
7. B.B. King: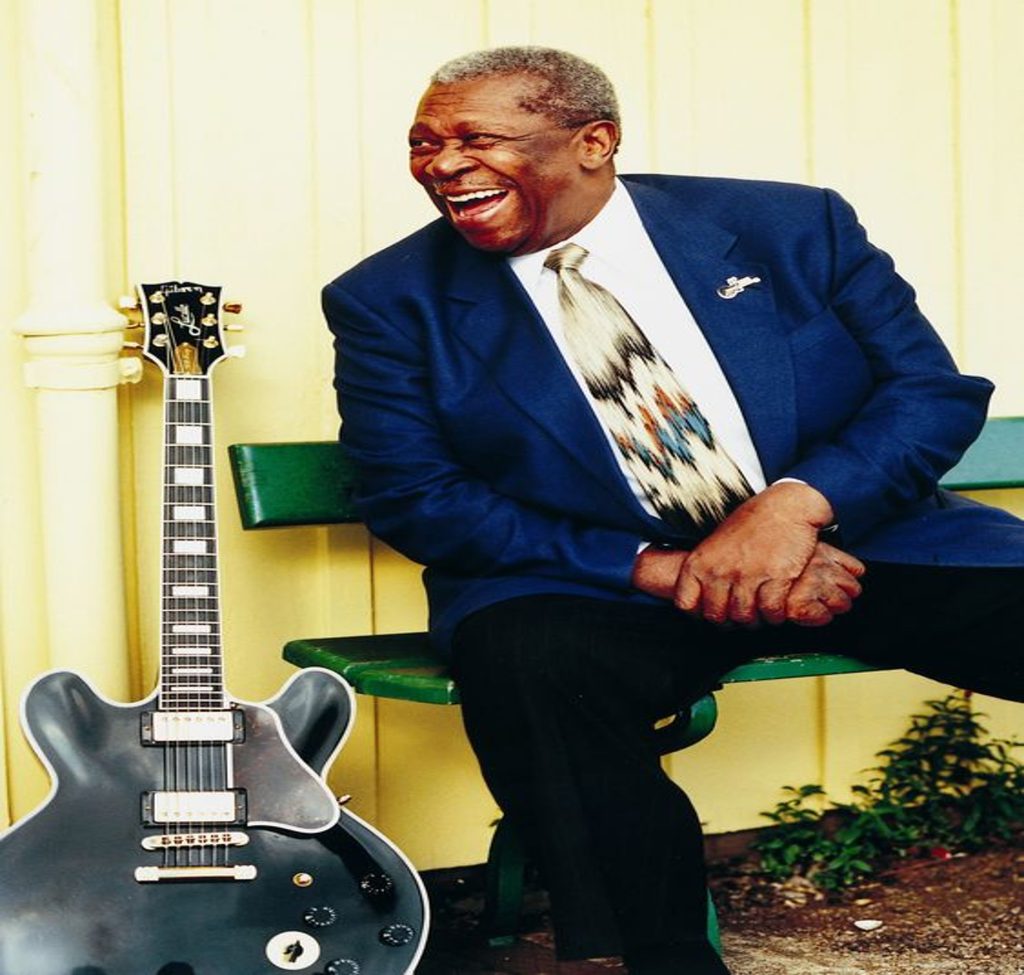 B.B. King, born Riley B. King on September 16, 1925, in Itta Bena, Mississippi, was an iconic American blues musician known for his exceptional guitar skills and soulful voice. Revered as the "King of the Blues," he enjoyed a career spanning decades, leaving an indelible mark on the genre. Hits like "The Thrill is Gone" and "Every Day I Have the Blues" showcased his unique guitar style, influencing many artists and contributing to the development of blues and rock music.
King's charismatic performances earned him numerous awards, including multiple Grammys, securing his place in the Blues Hall of Fame and the Rock and Roll Hall of Fame. His enduring legacy continues to inspire musicians and fans worldwide even after his passing on May 14, 2015, in Las Vegas, Nevada.
6. Slash: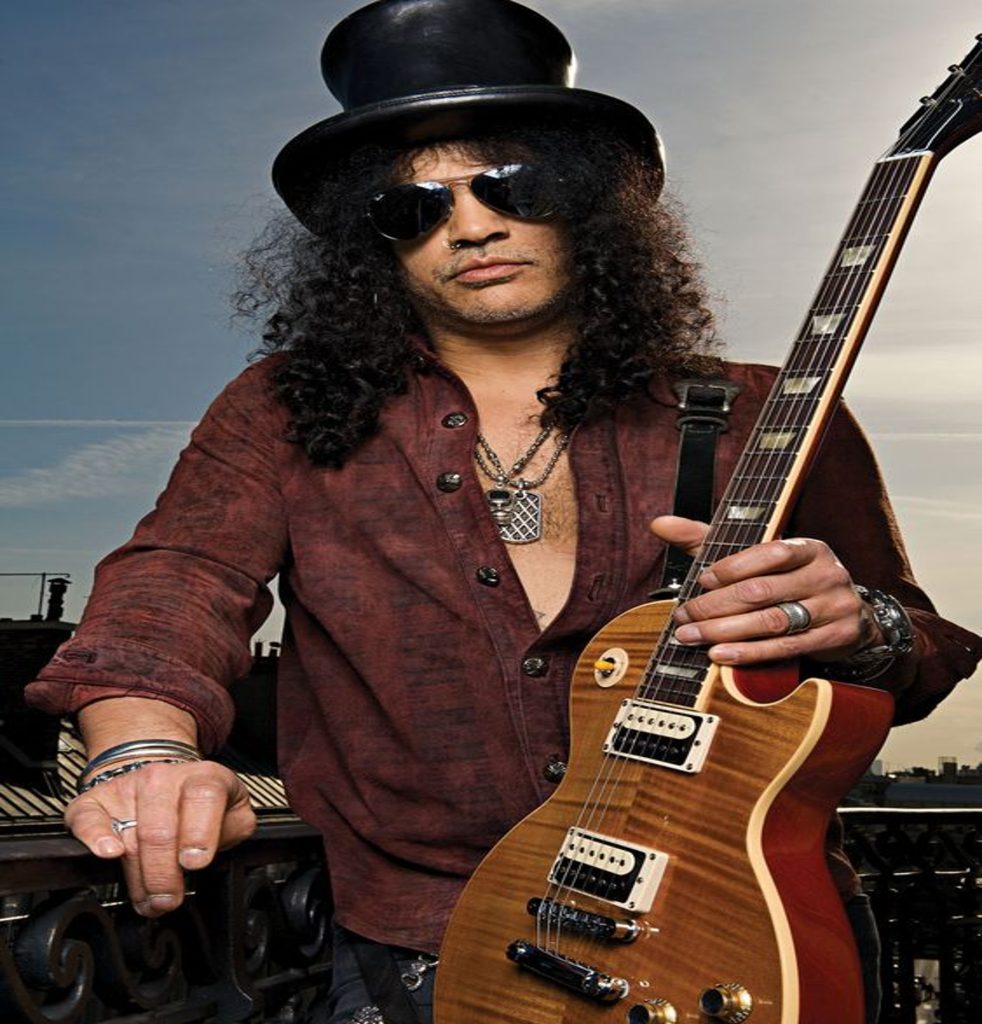 Slash, born Saul Hudson on July 23, 1965, in London, rose to fame as the iconic lead guitarist of Guns N' Roses. Known for his exceptional guitar skills, signature top hat, and memorable guitar solos like "Sweet Child o' Mine," he's a celebrated figure in rock music.
After leaving the band, he formed Velvet Revolver and pursued a successful solo career, playing his signature Gibson Les Paul. Beyond music, Slash's philanthropic efforts inspire aspiring guitarists, solidifying his status as an enduring icon in the world of rock.
5. Stevie Ray Vaughan: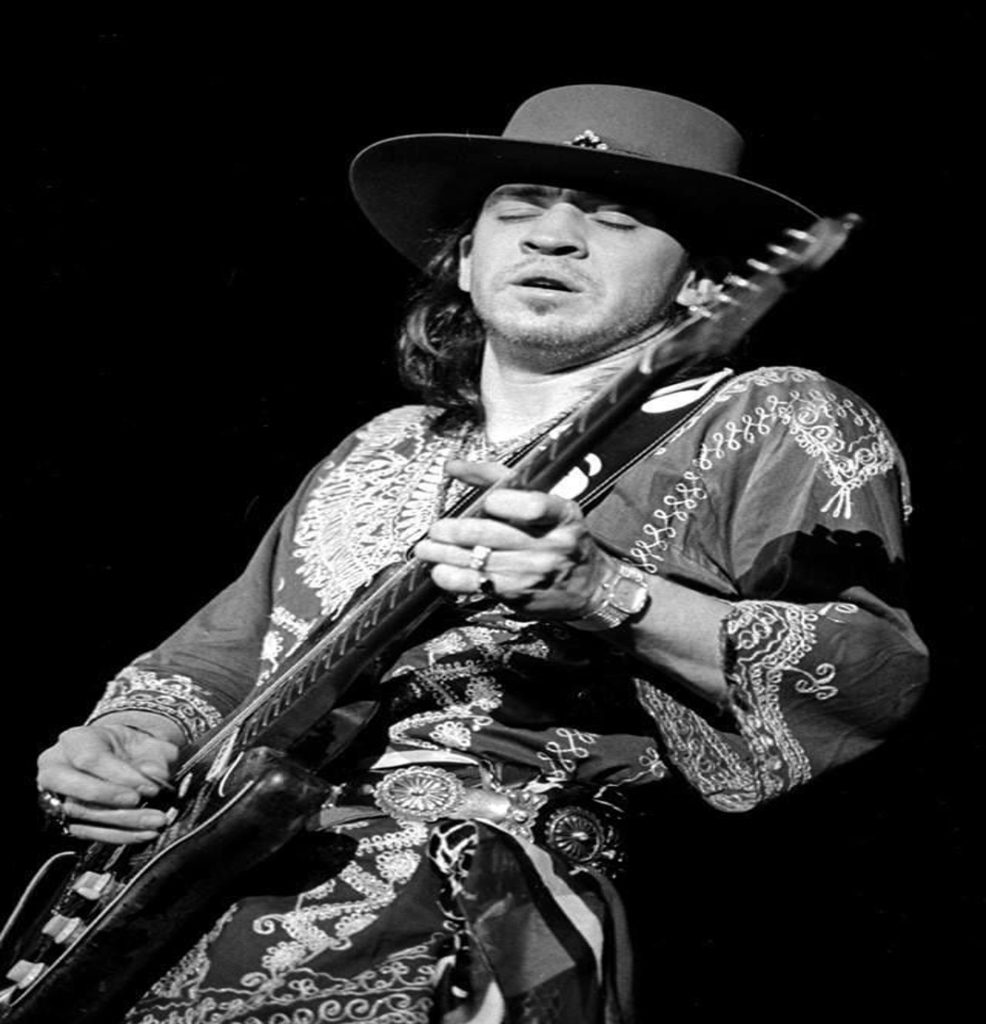 Stevie Ray Vaughan, born in Dallas, Texas, on October 3, 1954, was a legendary American blues guitarist, singer, and songwriter. He played a pivotal role in the 1980s blues revival, influencing a new generation of fans with his extraordinary guitar skills and soulful vocals.
His iconic albums and rendition of Jimi Hendrix's "Voodoo Child (Slight Return)" showcased his virtuosity. Tragically, he passed away in a helicopter crash in 1990 at the age of 35, but his music and influence continue to inspire blues enthusiasts and aspiring guitarists, solidifying his iconic status in blues music history.
4. Eddie Van Halen: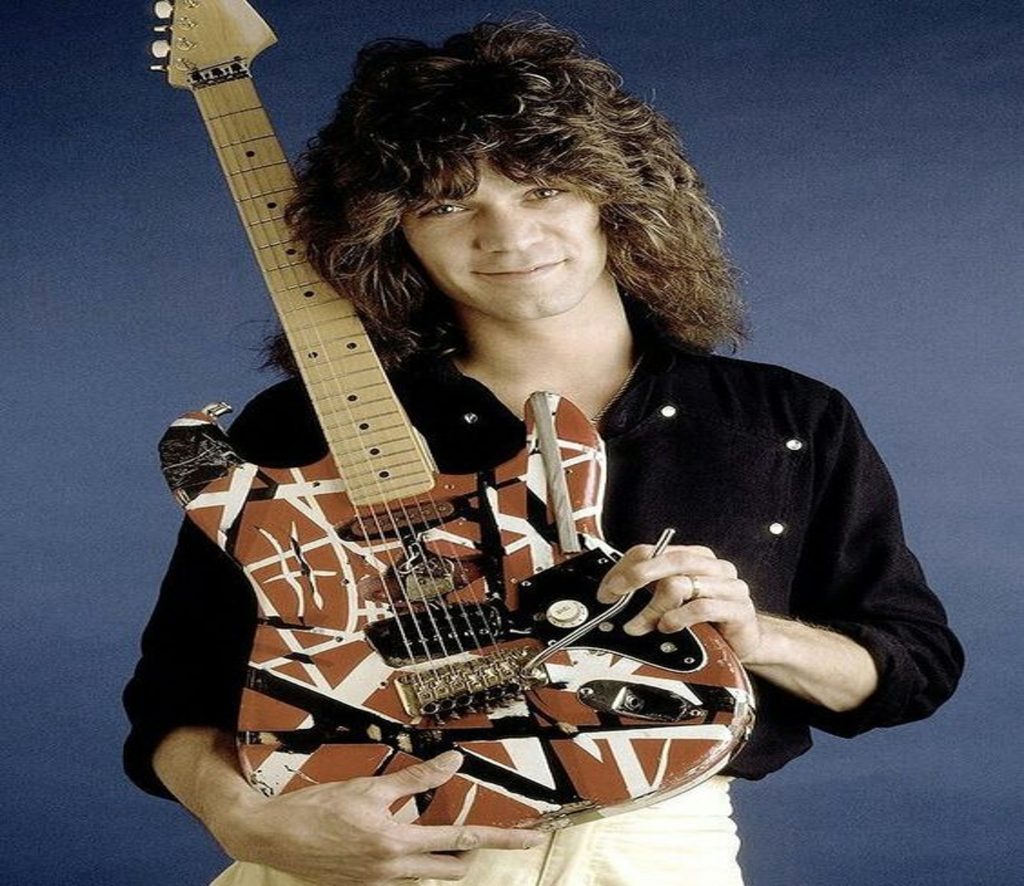 Eddie Van Halen, an iconic American guitarist and co-founder of the rock band Van Halen, revolutionized rock music with his innovative guitar techniques. Born on January 26, 1955, in Amsterdam, Netherlands, he became renowned for his virtuosic guitar playing and the "tapping" technique. Van Halen's contributions, including the hit song "Eruption," have had a lasting impact on the rock genre.
His influence extends far beyond his music, making him a celebrated figure in the world of rock and roll. Eddie Van Halen passed away on October 6, 2020, but his legacy continues to inspire generations of guitarists and music enthusiasts.
3. Jimmy Page: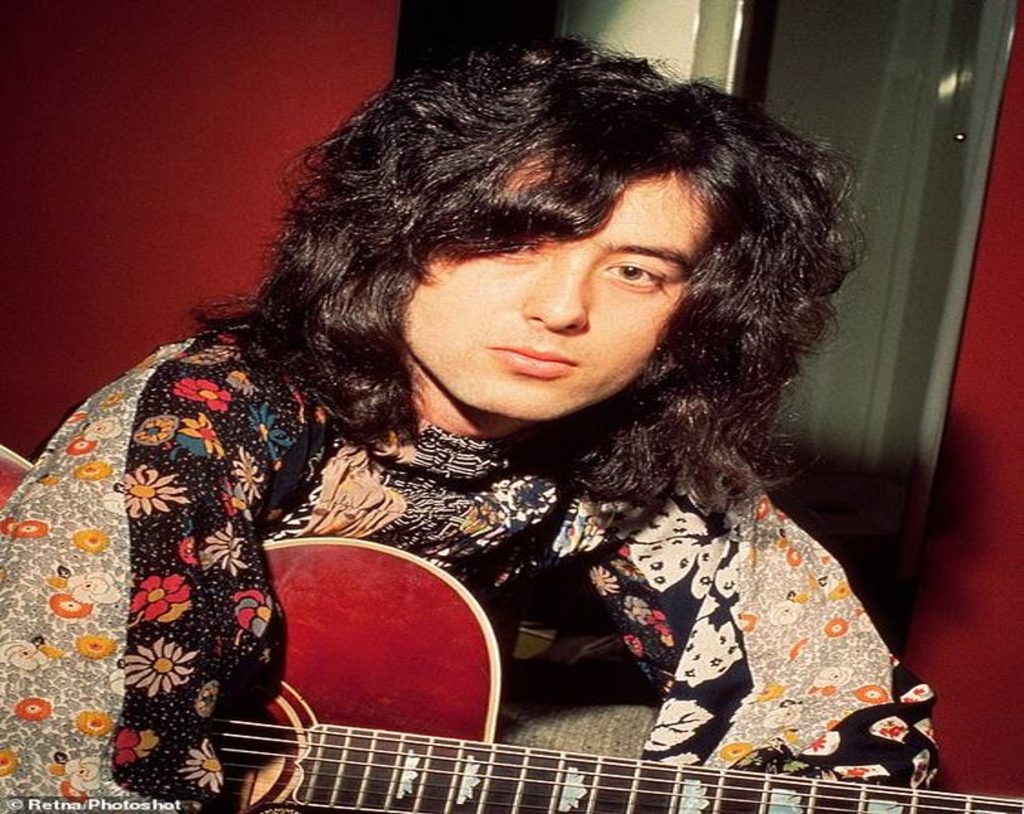 Jimmy Page, born on January 9, 1944, in Heston, England, is a legendary English musician celebrated as the guitarist, songwriter, and producer for the iconic rock band Led Zeppelin. Page's exceptional guitar skills and innovative songwriting played a pivotal role in shaping the band's distinctive sound and artistic legacy.
Joining Led Zeppelin in 1968, Page became a central figure in the creation of their most acclaimed albums, including "Led Zeppelin IV" and "Physical Graffiti." His intricate and powerful guitar solos, such as those in "Stairway to Heaven," are considered some of the finest in rock music.
Beyond his work with Led Zeppelin, Page has been involved in various musical projects and has continued to influence generations of guitarists. His enduring impact on rock music and his status as a rock icon solidify his place in the annals of music history.
2. Eric Clapton: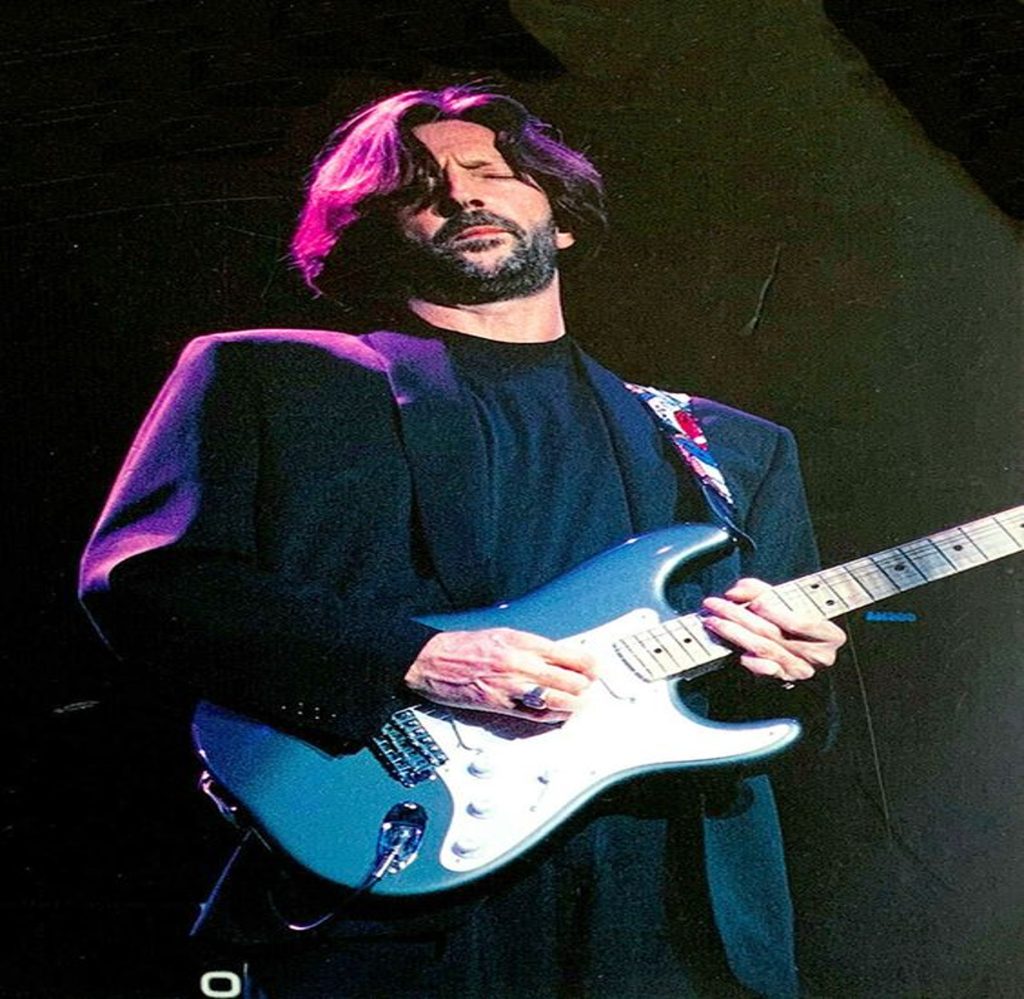 Eric Clapton, born on March 30, 1945, in Ripley, England, is a renowned English musician celebrated for his extraordinary guitar skills, songwriting, and contributions to rock and blues music. Often referred to as "Slowhand," Clapton has left an indelible mark on the music industry.
His work with bands like Cream, The Yardbirds, and his solo career produced iconic songs like "Layla," "Wonderful Tonight," and "Tears in Heaven." Clapton's virtuosity and emotional depth in his guitar playing have made him a revered figure among fellow musicians and fans, earning him the status of a true guitar legend.
1. Jimi Hendrix: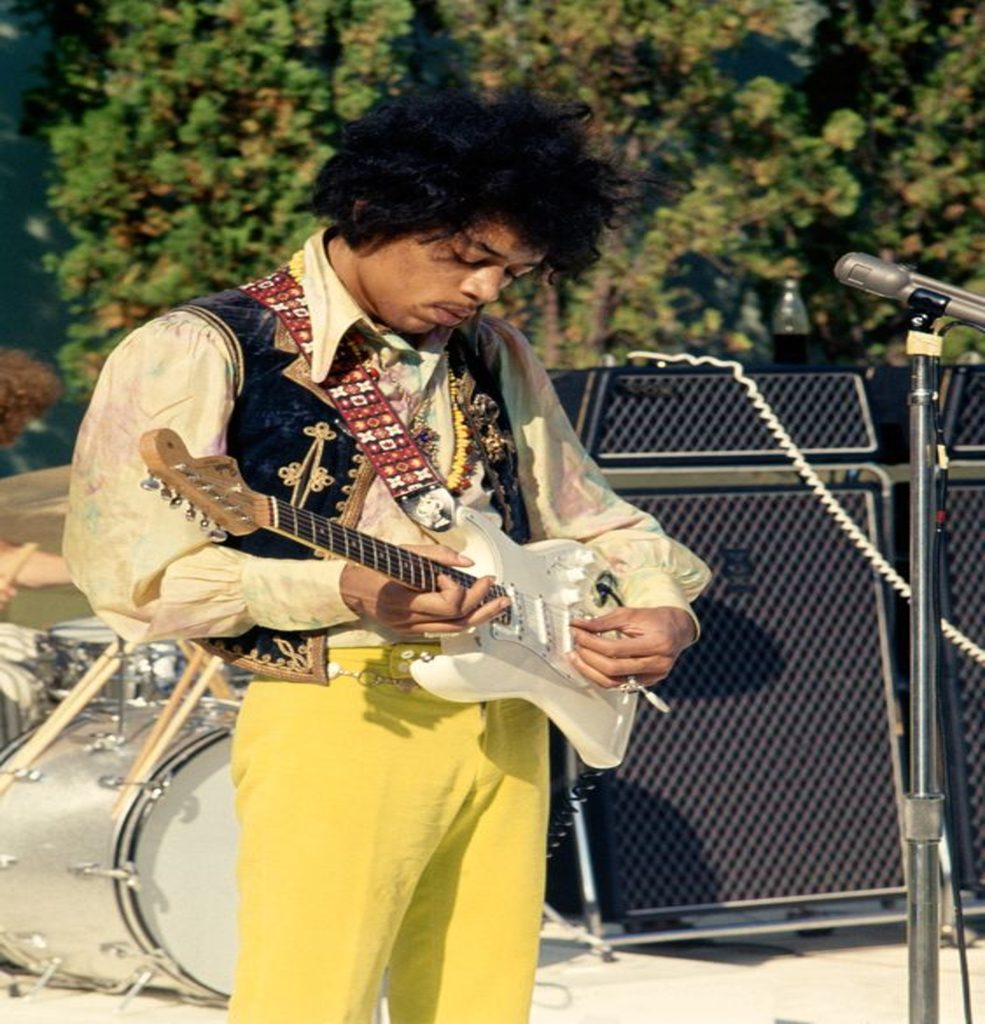 Jimi Hendrix, born in Seattle on November 27, 1942, was a revolutionary American guitarist and songwriter, widely acclaimed as one of rock music's greatest innovators. His imaginative approach to the electric guitar, featuring virtuosic techniques and pioneering use of effects, reshaped the possibilities of the instrument.
Hendrix's iconic performances at Woodstock and albums like "Are You Experienced" left an indelible mark. Despite his untimely death at 27 on September 18, 1970, Hendrix's enduring musical legacy and creative influence continue to shape the world of rock, solidifying his iconic status.