Our quest for the world's most inspirational women culminates here. Explore this compilation of the top 15 women who have left an indelible mark on the world.
Women represent the most exquisite handiwork of the divine, a fact universally acknowledged. They stand shoulder to shoulder with men in every respect. The exceptional women we've spotlighted serve as shining exemplars of this truth.
Their stories will ignite your own pursuit of excellence, reaffirming that unwavering dedication and determination can lead to remarkable accomplishments. Moreover, they serve as a testament that you too can make meaningful contributions to society.
These women epitomize humility, simplicity, compassion, and serve as the ultimate mentors for those aspiring to savor the genuine triumphs of life. 
15. Greta Thunberg: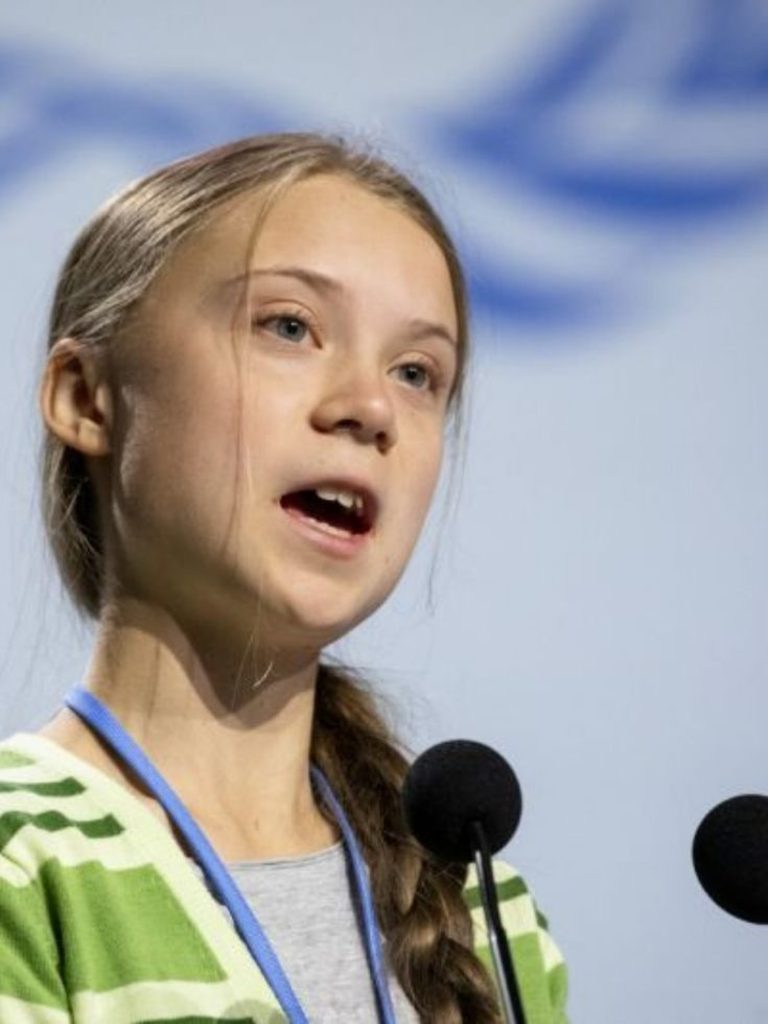 Greta Thunberg, a Swedish environmental advocate, rose to global prominence in 2018 at the age of 15 by protesting outside the Swedish Parliament, demanding stronger climate change measures. Her "Fridays for Future" movement inspired youth worldwide to join climate strikes.
She has addressed world leaders, stressing the urgency of climate action and government accountability. Greta's unwavering efforts have solidified her as a powerful advocate in the fight against climate change.
14.Ellen Johnson Sirleaf: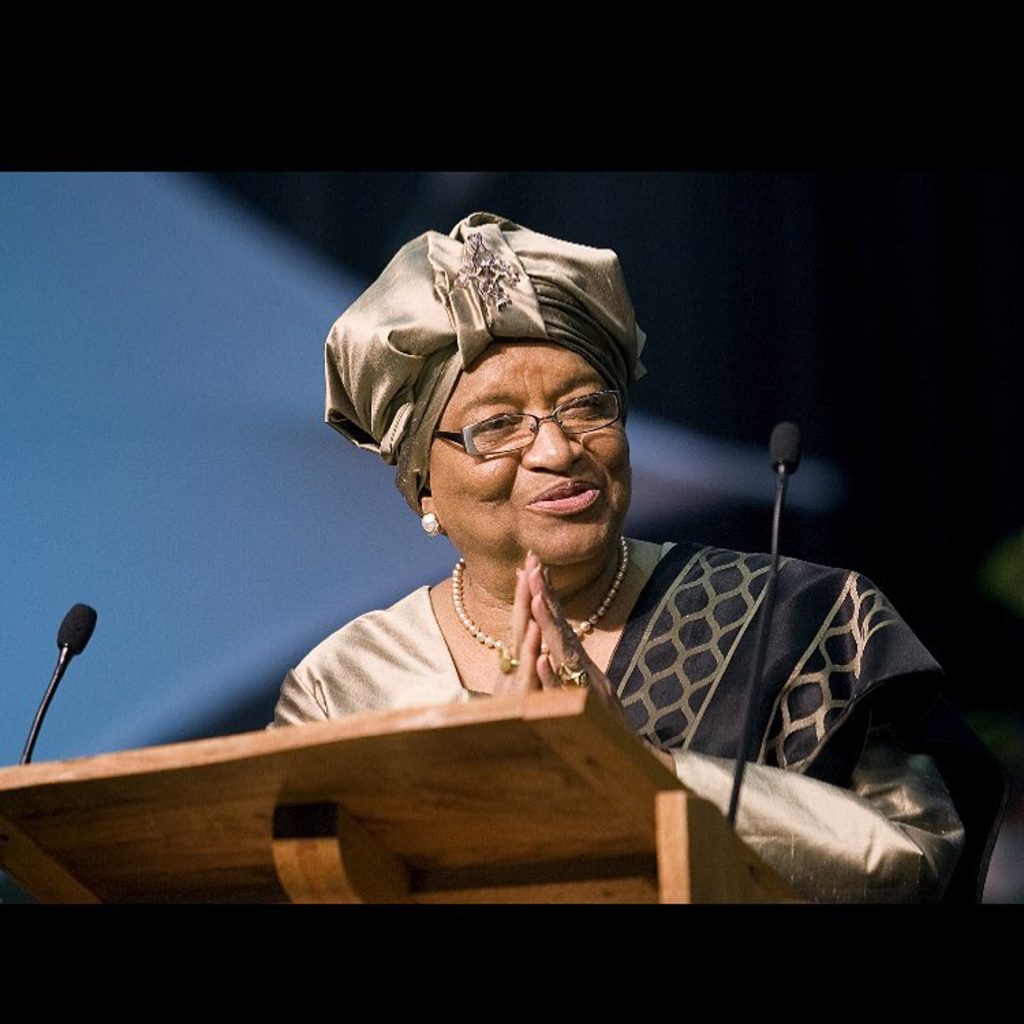 Ellen Johnson Sirleaf, a prominent Liberian stateswoman and former president, etched her name in history by becoming the first woman to be democratically elected as a head of state in Africa in 2006.
Her remarkable leadership during a pivotal era in Liberia's narrative helped guide the nation towards stability and rejuvenation after enduring the tumultuous consequences of a prolonged civil conflict.  
Furthermore, she holds the distinction of being a recipient of the Nobel Peace Prize in recognition of her tireless endeavors in advancing peace, democracy, and women's rights within Liberia.
13. Indira Gandhi: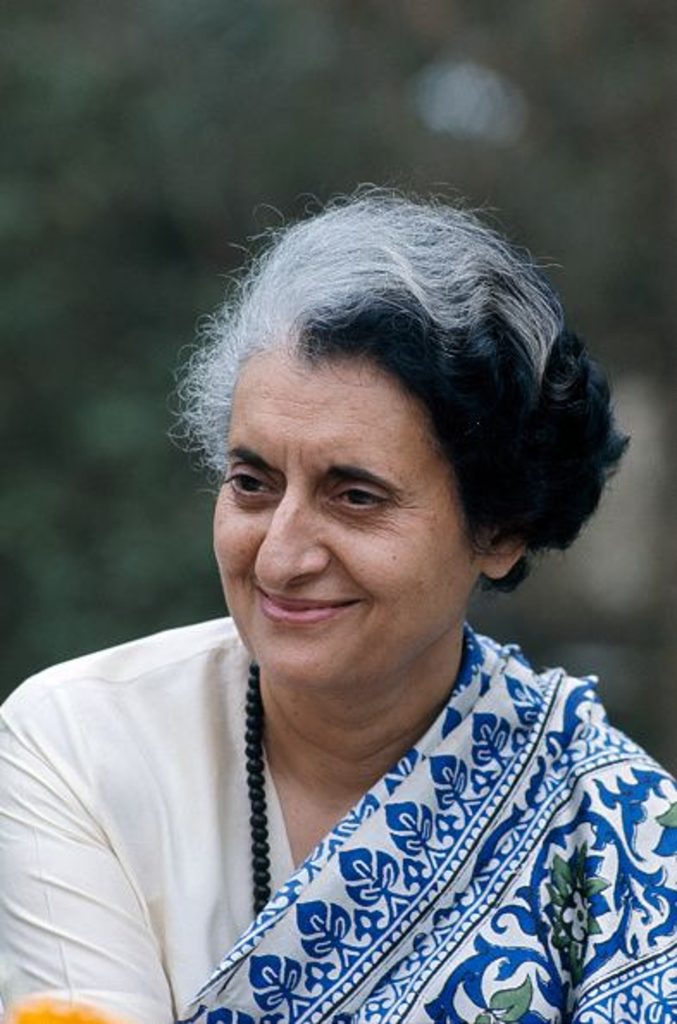 Indira Gandhi, a prominent figure in Indian politics, made history as the first woman to assume the role of Prime Minister in India. Over the course of multiple terms in office, she left an indelible imprint on the nation's political panorama.
Her tenure was characterized by resolute and occasionally contentious choices, such as the declaration of a state of emergency. Indira Gandhi's enduring legacy endures in India's historical annals, where she played a pivotal role in molding the country's political and social landscape.
12. Wangari Maathai: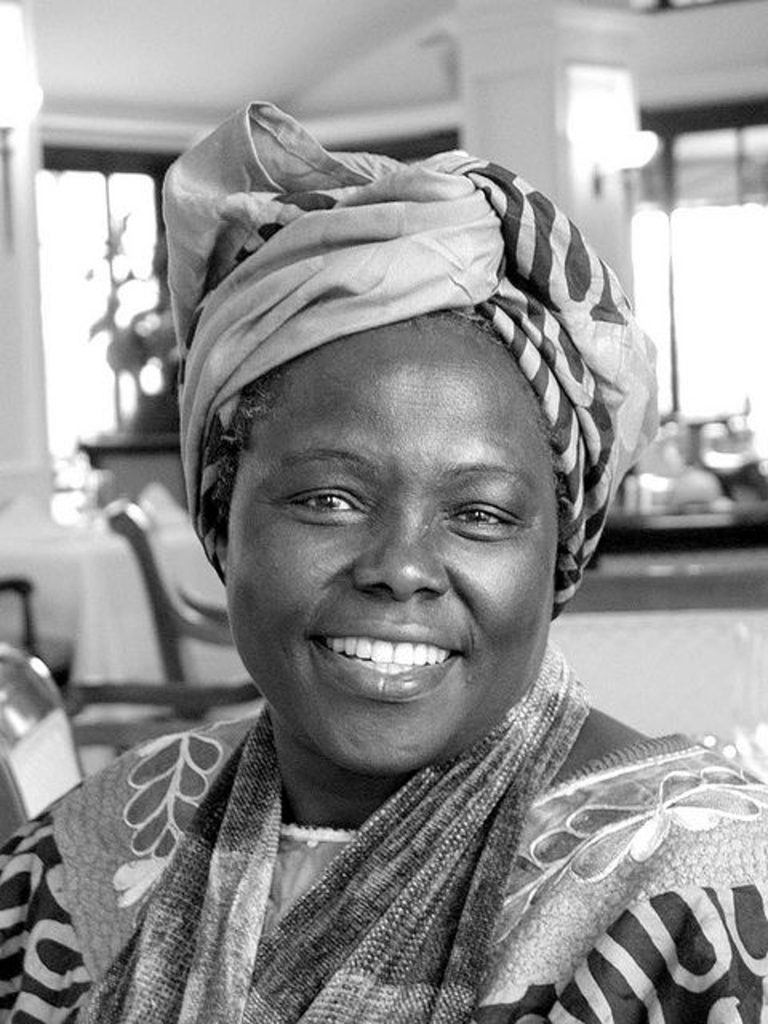 Wangari Maathai, a prominent figure in Kenyan environmental and political circles, is celebrated for her role in establishing the Green Belt Movement. This organization was dedicated to tree planting, environmental preservation, and the promotion of women's rights.
Her tireless work was pivotal in combating deforestation and advancing women's empowerment in Kenya.
In recognition of her exceptional contributions to environmental conservation and social advancement, she was awarded the Nobel Peace Prize in 2004, an honor that extended her influence not only within her homeland but also on the global stage. 
11.Jane Goodall: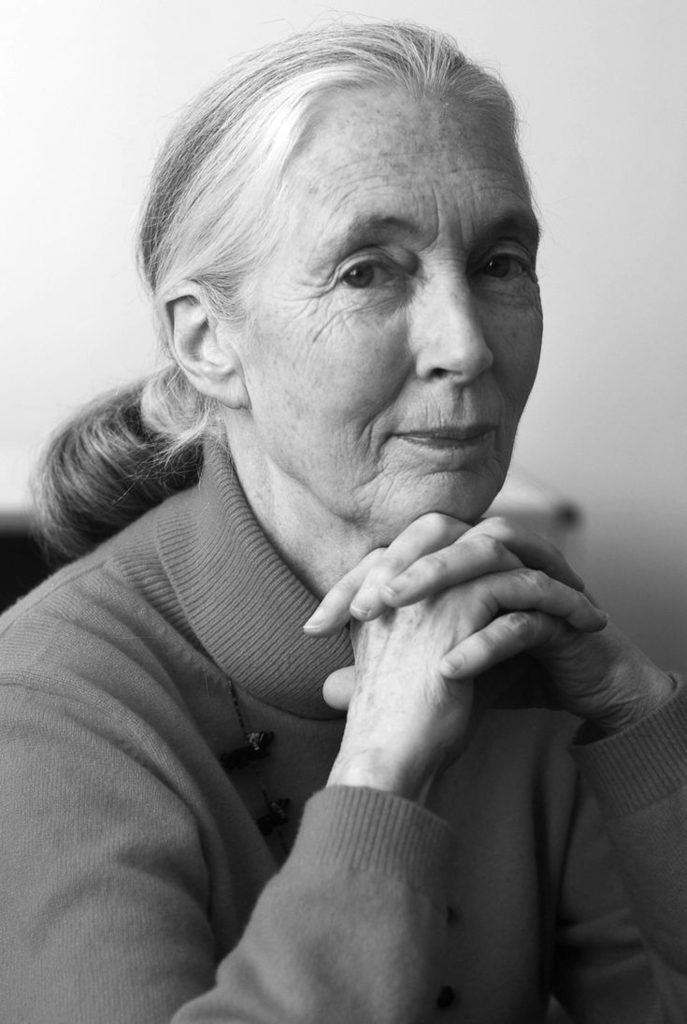 Jane Goodall, a celebrated British primatologist, ethologist, and anthropologist, has earned acclaim for her pioneering investigations into the world of chimpanzees.
Her in-depth research on these primates in their natural habitat, notably within Tanzania's Gombe Stream National Park, brought about a paradigm shift in our comprehension of their conduct, cognitive abilities, and social dynamics.  
Jane Goodall's contributions have left an enduring imprint on the domains of primatology and environmental preservation, and she remains at the forefront of the global movement for safeguarding nature and animal welfare.
10. Serena Williams: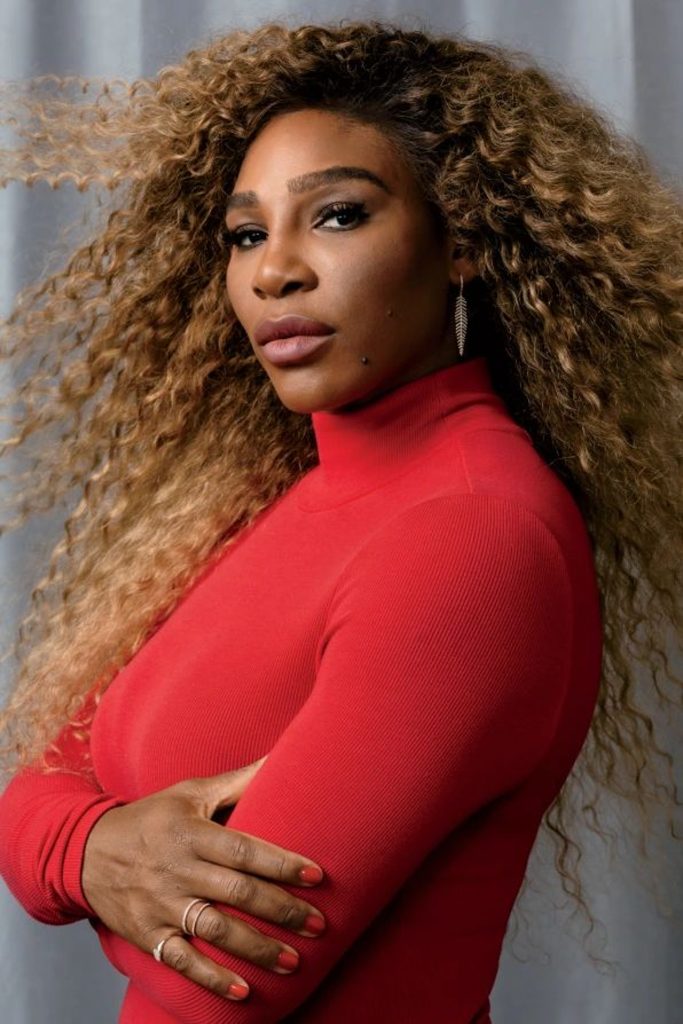 Serena Williams, an iconic figure in American tennis, boasts a remarkable career marked by numerous achievements and records.
Her dominance on the tennis court is exemplified by her extensive collection of Grand Slam titles and Olympic gold medals, a testament to her extraordinary talent and unwavering resolve.
Renowned for her powerful playing style and relentless determination, she stands among the sport's most illustrious athletes.  
Beyond the court, Serena Williams passionately advocates for gender equality and empowerment, serving as a beacon of inspiration to countless individuals worldwide through her remarkable accomplishments and activism.
9. Aung San Suu Kyi: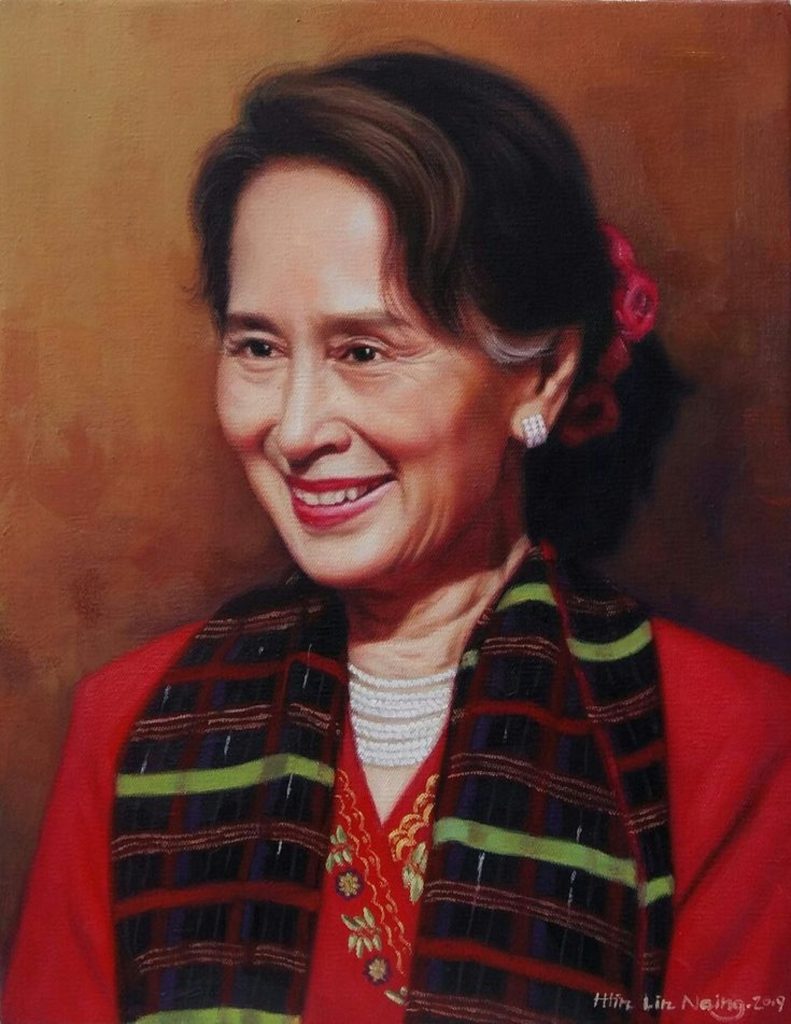 Aung San Suu Kyi, a Burmese stateswoman and political figure, is celebrated for her steadfast commitment to nonviolent advocacy for democracy in Myanmar, previously known as Burma.
Her central role in the pro-democracy movement resulted in her enduring years of house arrest imposed by the military junta.  
In recognition of her unswerving dedication to fostering peaceful political transformation in Myanmar, Aung San Suu Kyi was honored with the Nobel Peace Prize in 1991.
Despite confronting formidable obstacles, she continues to stand as a beacon of optimism for democracy and human rights within her nation. 
8. Ruth Bader Ginsburg: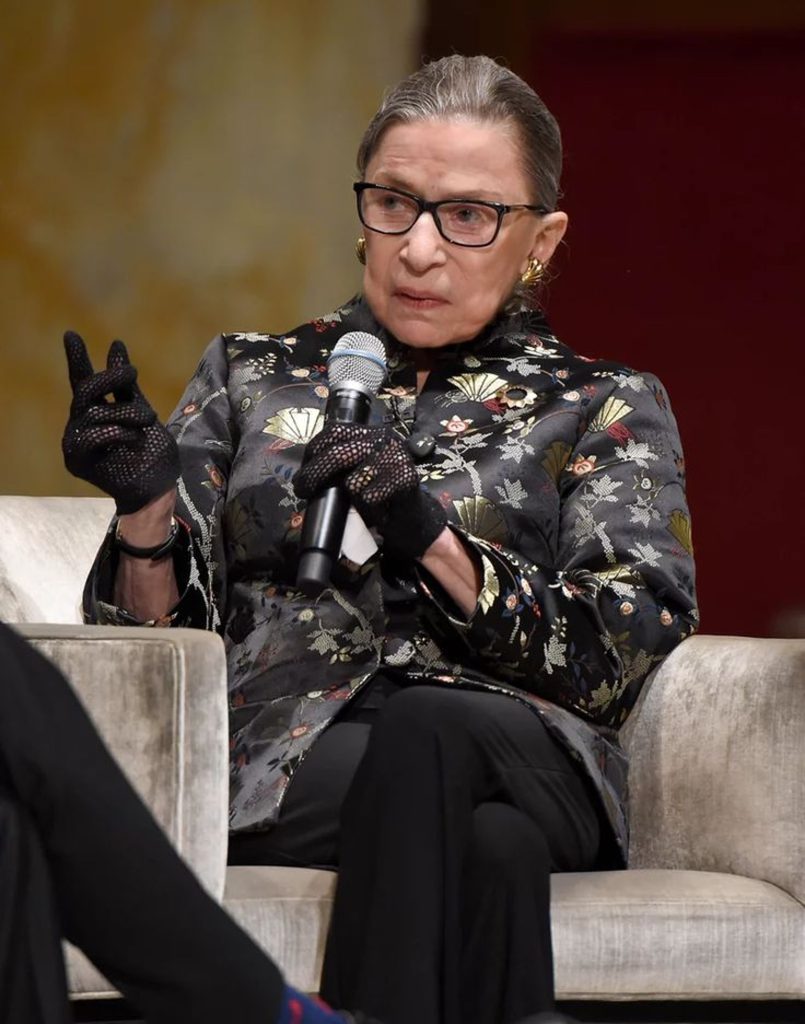 Ruth Bader Ginsburg, a pioneering American jurist, assumed the role of Associate Justice on the United States Supreme Court in 1993, marking her as the second woman to ever hold this esteemed position.
Over the course of her career, Ginsburg ardently championed the causes of gender equality and women's rights, contributing significantly to legal precedents in these domains.  
Her steadfast commitment to a principled and liberal approach to jurisprudence led to her endearing nickname, "Notorious RBG." Beyond her tenure on the bench, Ruth Bader Ginsburg's enduring legacy continues to inspire generations through her unwavering dedication to justice and equality.
7. Maya Angelou: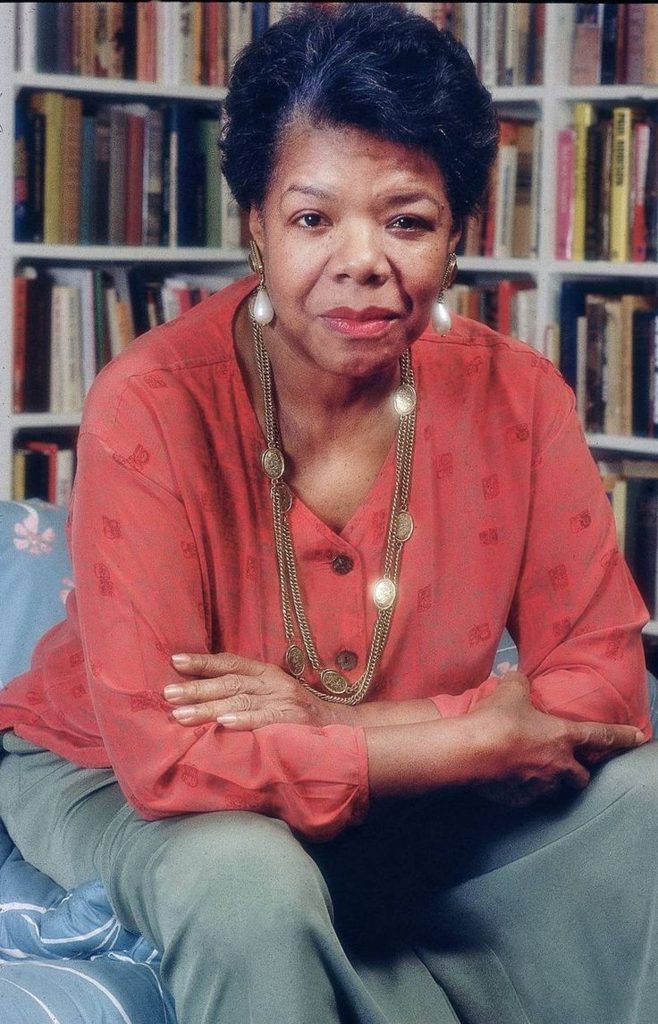 Maya Angelou, a celebrated American poet, author, and stalwart advocate for civil rights, crafted a remarkable literary legacy.
Her autobiographical series, commencing with "I Know Why the Caged Bird Sings," stands as a profound influence on the tapestry of American literature. Angelou's eloquent and emotive prose delved into themes of identity, racial injustice, and human resilience.  
Her passionate championing of civil rights and social justice, coupled with her stirring public speaking, elevated her to an iconic status within American society. Today, Maya Angelou's words and deeds remain an enduring source of inspiration for individuals across the globe.
6. Amelia Earhart: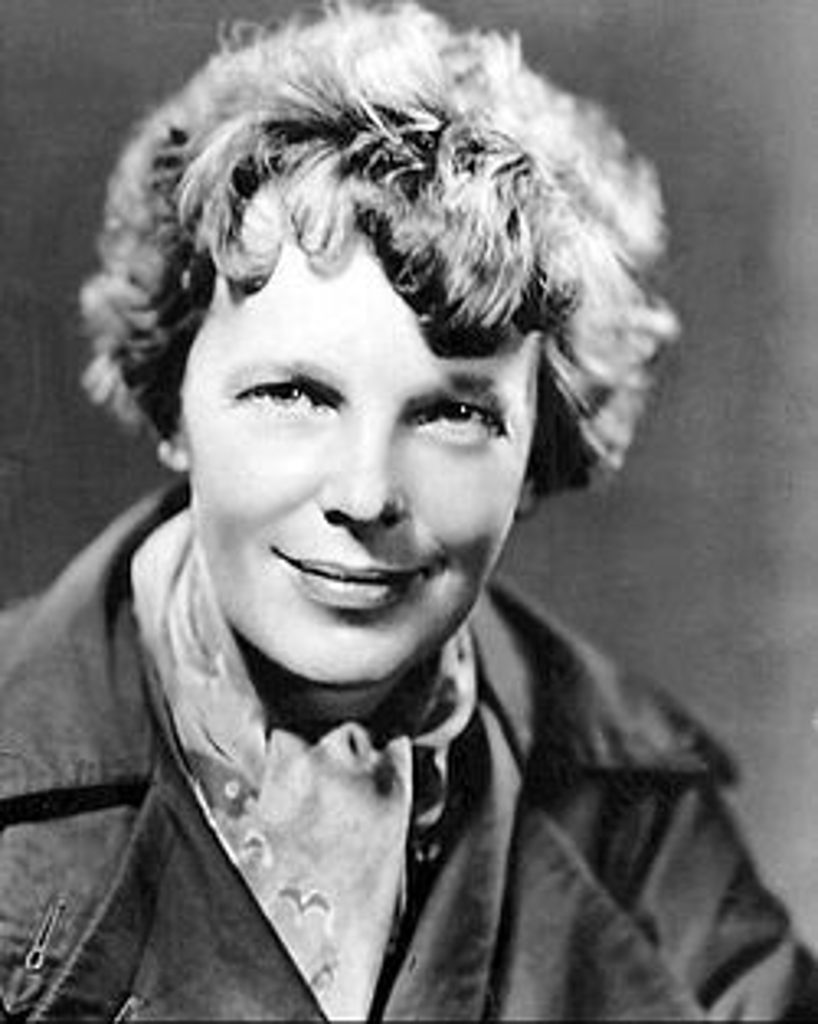 Amelia Earhart, an American aviation trailblazer and accomplished writer, is most famous for her historic solo flight across the Atlantic Ocean, a pioneering feat for women in the early 20th century.
Her contributions to aviation not only shattered gender barriers but also exemplified unwavering courage and ambition.  
The enigmatic circumstances of her disappearance during a 1937 global flight have only deepened her iconic status, and her enduring legacy remains a wellspring of inspiration for those captivated by aviation and the spirit of exploration.
5. Oprah Winfrey: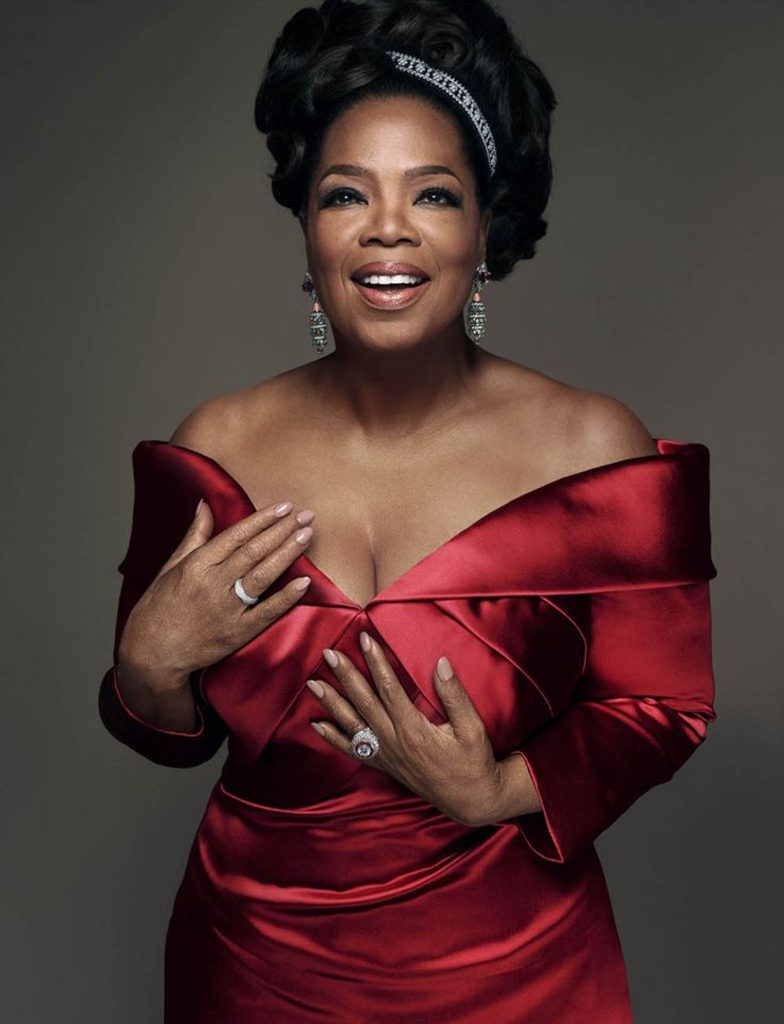 Oprah Winfrey, a prominent American media mogul, is celebrated for her iconic talk show, "The Oprah Winfrey Show," which held record-breaking viewership and influence in television history.
In addition to her talk show, Oprah's impact in media extends to producing and acting in various films and TV series.  
Her philanthropic efforts, especially in education and literacy, have made a significant and lasting impact. She is globally recognized for her extraordinary ability to inspire and empower individuals through her work and advocacy.
4. Angela Merkel: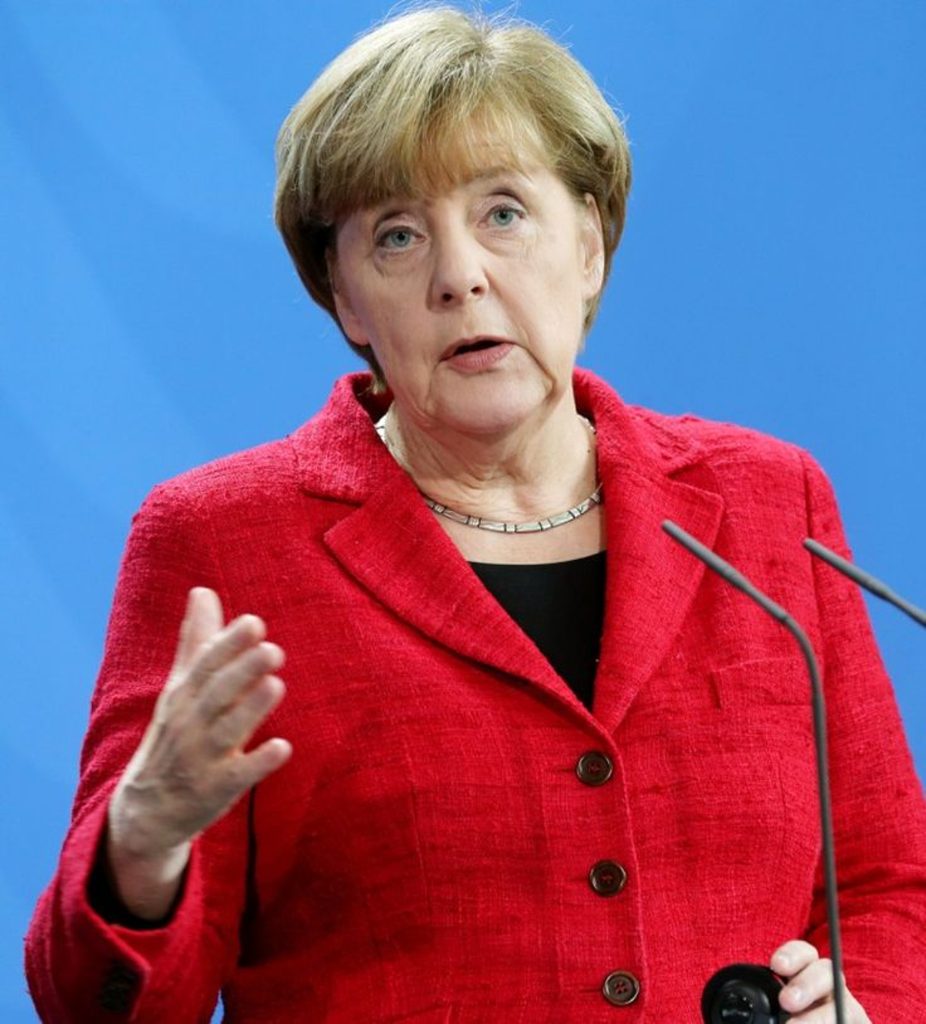 Angela Merkel, a prominent figure in German politics, held the position of Chancellor of Germany for a remarkable 16-year period, spanning from 2005 to 2021. Renowned as one of the globe's most influential women, she has been a central figure in both European and worldwide politics.
Merkel is celebrated for her pragmatic and resolute leadership, especially during moments of economic and political turmoil. She played a crucial role in managing the European financial crisis and addressing the challenges posed by the refugee crisis. Angela Merkel's indelible impact on German and global politics remains profound and lasting.
3. Mother Teresa: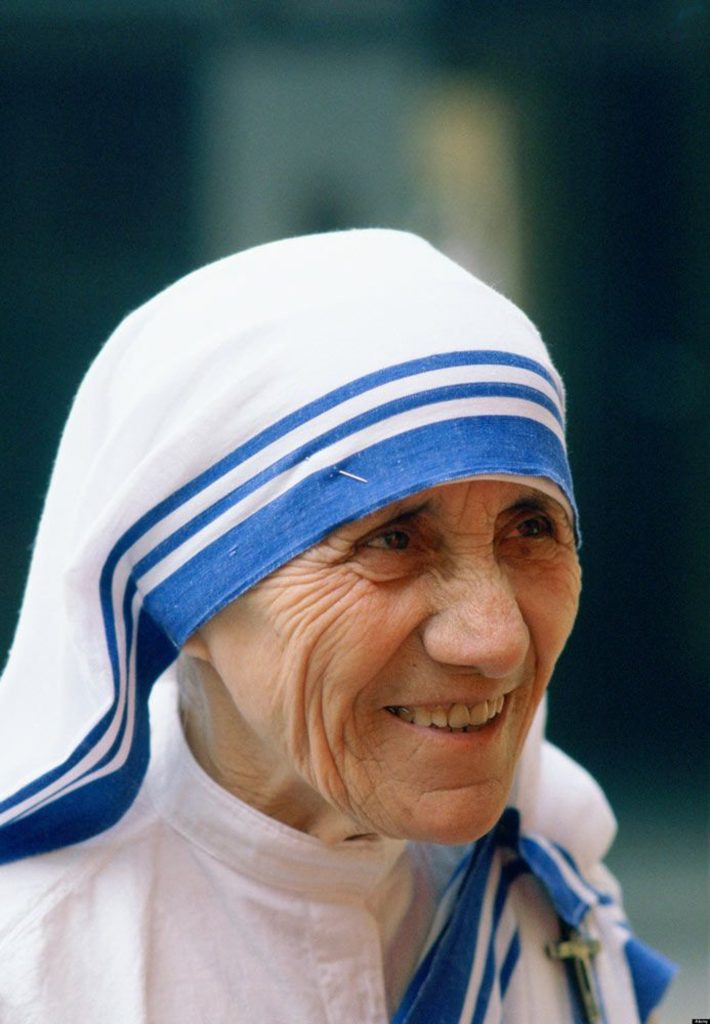 Saint Teresa of Calcutta, or Mother Teresa, was an Albanian-Indian Catholic nun and missionary. She committed her life to aiding the impoverished in Calcutta's slums.
Founding the Missionaries of Charity, she provided humanitarian aid, including hospice care and education. Her altruism earned her accolades, including the Nobel Peace Prize.  
Mother Teresa's enduring legacy is a testament to her unwavering compassion and dedication to serving humanity, especially the most marginalized.
2. Michelle Obama: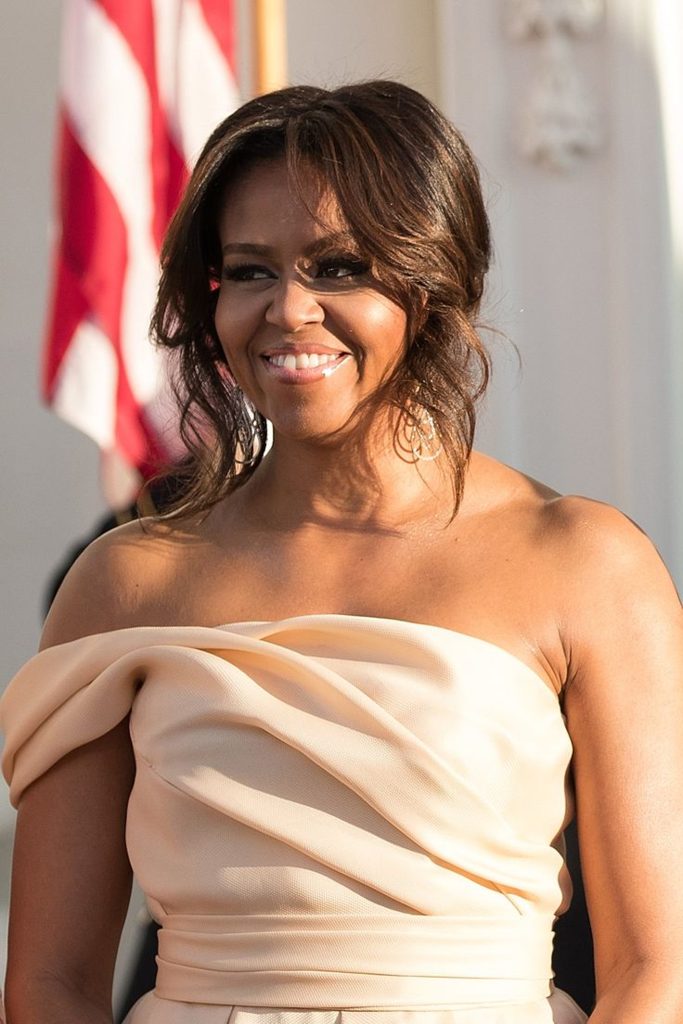 Michelle Obama, born on January 17, 1964, in Chicago's South Side, is celebrated for her intelligence, grace, and unwavering commitment to vital causes.
A graduate of Princeton University with a degree in sociology and later a Harvard Law School J.D. recipient, her life transformed when she married Barack Obama in 1992.  
As First Lady from 2008 to 2016, she championed the "Let's Move!" campaign to combat childhood obesity and promoted education through the "Reach Higher" initiative. Beyond the White House, she became a bestselling author with "Becoming," remaining actively engaged in numerous social causes, exemplifying determination and a dedication to positive change.
1. Malala Yousafzai: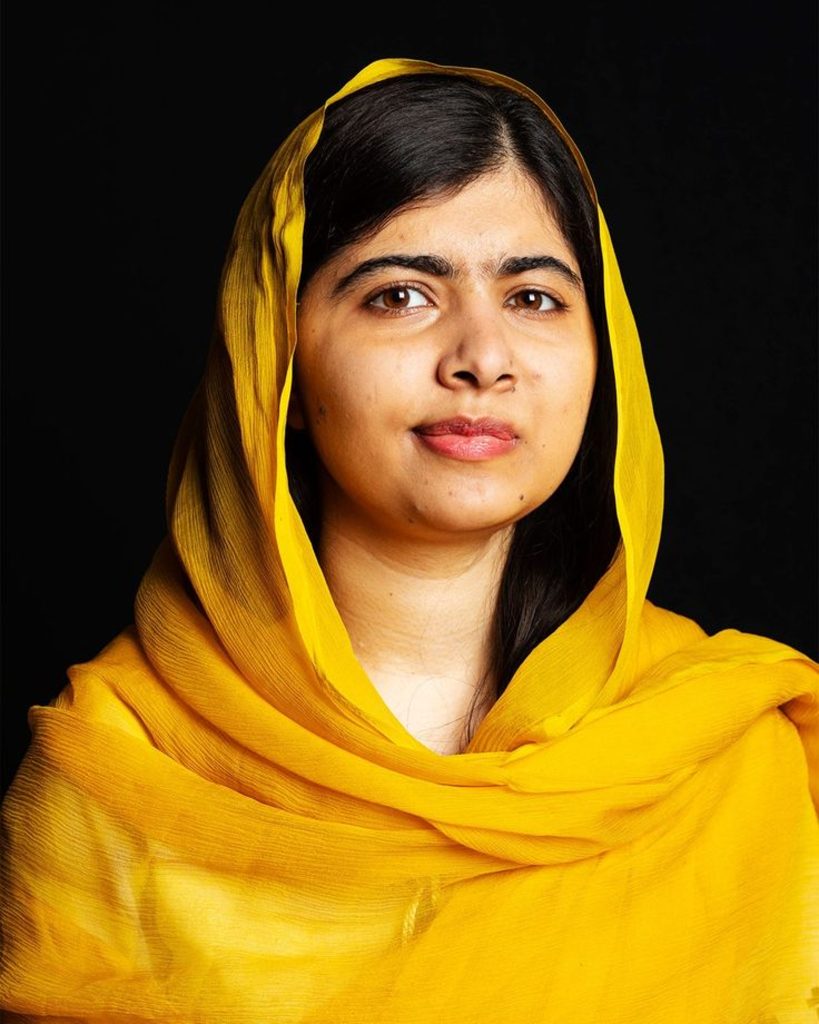 Malala Yousafzai, hailing from Mingora, Pakistan, is an embodiment of undaunted valor and unwavering determination.
Born in 1997, she fearlessly challenged the Taliban's oppressive edict against educating girls, passionately advocating for universal access to education.  
Despite a harrowing assault by the Taliban in response to her advocacy, Malala not only survived but also made history by becoming the youngest recipient of the Nobel Prize at the age of 17.
Her unrelenting commitment to securing education for girls in Pakistan and around the world continues to be a wellspring of inspiration.