The Indian modeling industry is a vibrant and thriving sector filled with exceptionally talented individuals who exude both beauty and grace. Among these remarkable individuals, numerous Indian models have transcended borders and gained global recognition for their stunning physical attributes and remarkable professional accomplishments.
Let's delve deeper into the world of these exceptionally attractive and highly successful Indian models who have firmly established themselves as some of the sexiest and most sought-after figures in the fashion and modeling realm. Here is the list of the top 15 sexiest and hottest Indian models.
15. GAL GADOT: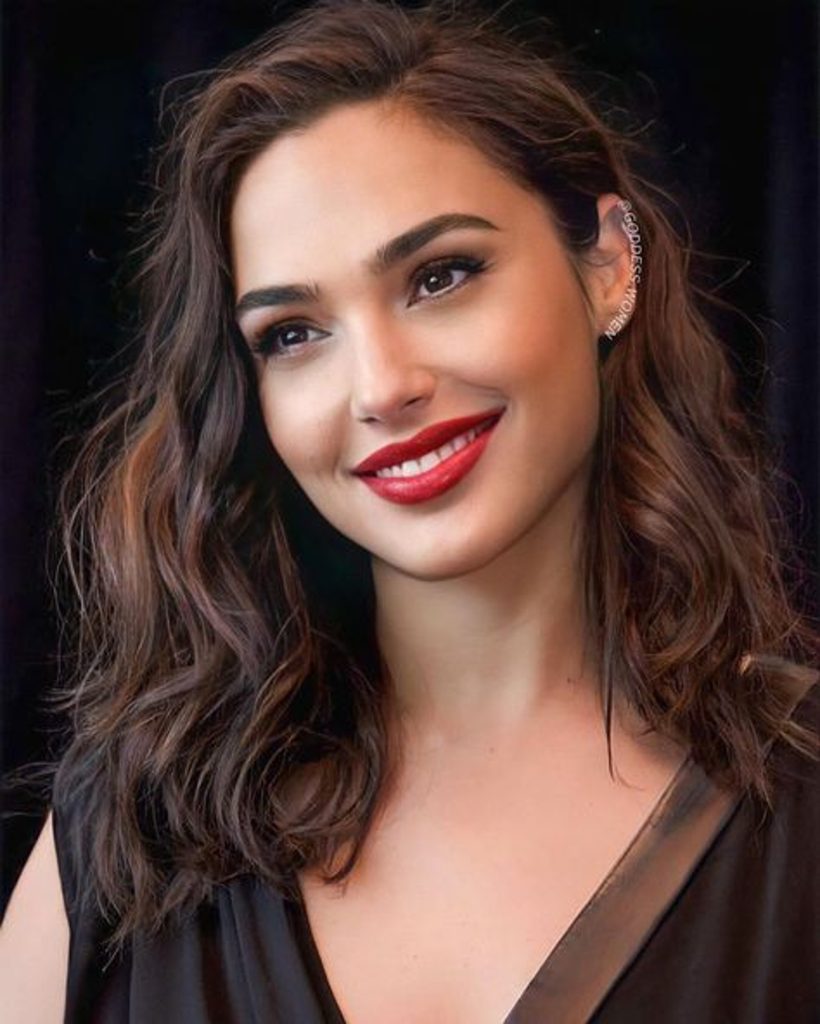 Gal Gadot, the multifaceted Israeli talent, hails from Rosh Haayin. Her mother, Irit Gadot, is a teacher, and her father, Michael, is an engineer. She dedicated two years to the Israeli Defense Forces and claimed the title of Miss Israel in 2004. In 2022, she also earned recognition as one of the top 15 sexiest actresses.
Her global debut came as Gisele Yashar in the "Fast and Furious" franchise. Locally, she's hailed as the 'biggest Israeli superstar.' Gal Gadot's influence is underscored by her repeated inclusion in the annual rankings of the world's highest-paid actresses. At 18, Gadot entered the Miss Israel pageant, initially considering it a 'fun' experience, confessing, "I never thought I would win."
14. SONAM BAJWA: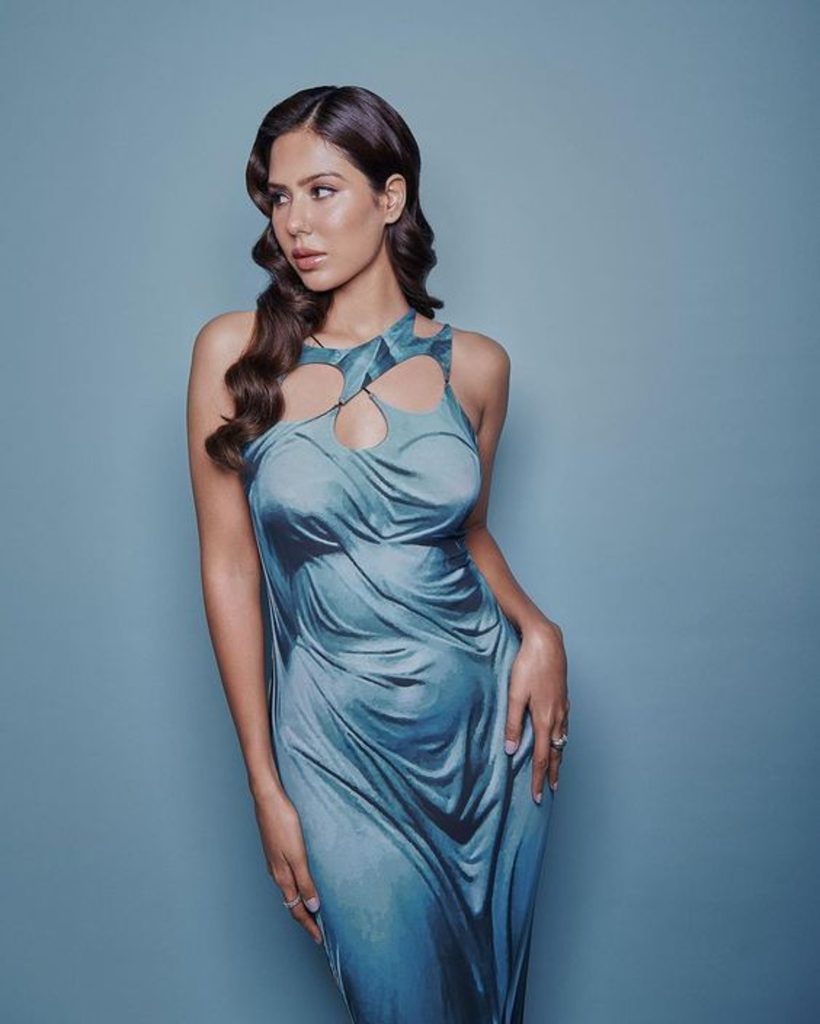 Born on August 16, 1989, Sonampreet Bajwa is an Indian model actress, primarily active in Punjabi films with some Hindi projects. Her acting journey started in 2013 with "Best of Luck." Notably, she received the Best Actress award at the 2020 PTC Punjabi Film Awards for her role in "Ardab Mutiyaran."
She began as a participant in the Femina Miss India contest and worked as an air hostess before transitioning into acting. Her career expanded to include appearances in Tamil cinema and Bollywood, as well as collaborations with notable Indian fashion designers.
13. GAUAHAR KHAN: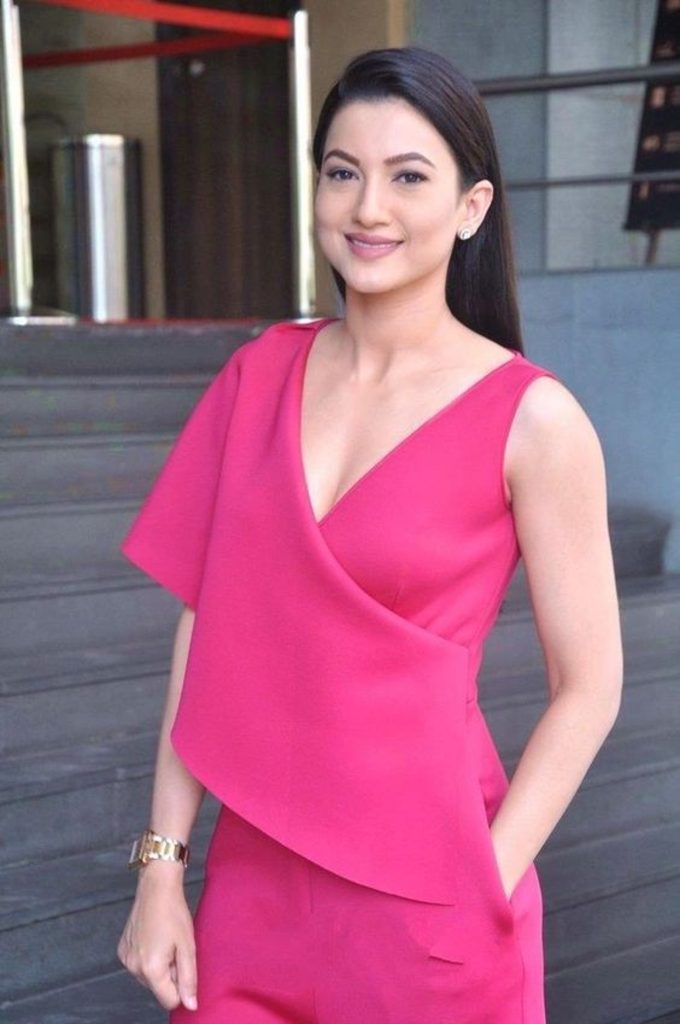 Gauahar Khan, born on August 23, 1983, is a renowned Indian model and actress, with an initial break in modeling. In 2022, she participated in Femina Miss India, securing the fourth position and the Miss Talented title.
Her schooling was at Mount Carmel Convent School, Pune. As the youngest of five siblings and the sister of actress Nihaar Khan, she started her acting career with a minor role in "Miss India."  
Gauahar Khan also featured in popular music videos, including "Hawa Mein Udati Jaaye" by Bombay Vikings. Her Bollywood journey included roles in films like "Aan Men at Work" and "Shankar Dada M.B.B.S."
Furthermore, she showcased her daring side in the fifth season of Colors TV's "Fear Factor: Khatron Ke Khiladi," alongside Kushal Tandon. 
12. URVASHI RAUTELA:
Urvashi Rautela, a renowned figure in the world of Indian modeling and acting, hails from the scenic town of Kotdwar, Uttarakhand, India, where she was born on the 25th of February, 1994.
Having achieved the prestigious title of Miss Diva in 2015, she went on to proudly represent India on the global stage at the Miss World 2015 competition. Urvashi Rautela is presently actively engaged in the vibrant landscape of the Bollywood film industry.
11. LISA HAYDON: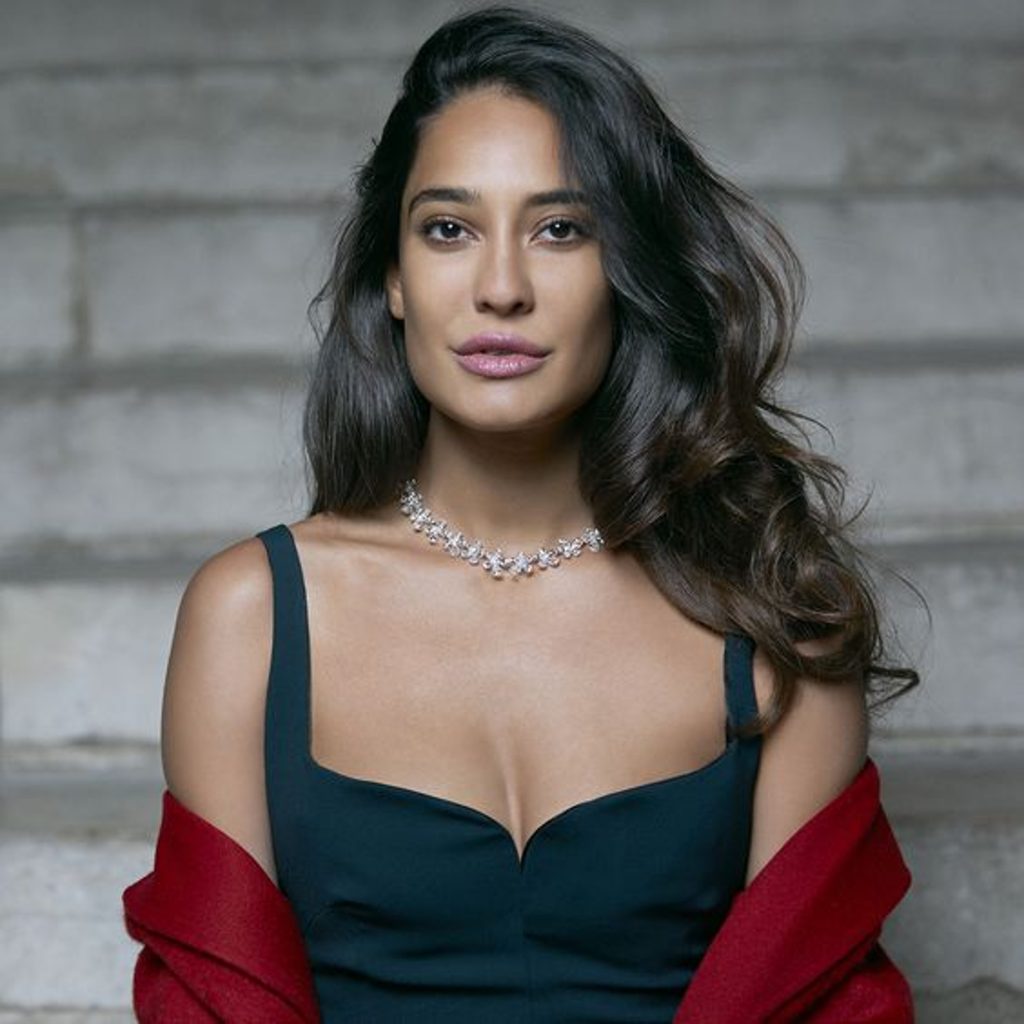 Lisa Haydon, born on June 17, 1986, to an Indian father and an Australian mother, is a renowned model turned actress often celebrated as a Bollywood queen. With a psychology degree, she embarked on her career as a model, featuring in various commercials.
Lisa is a versatile talent in Indian cinema, gaining widespread recognition for her 2010 debut in the romantic comedy-drama "Aisha," which earned her a Best Supporting Actress nomination at Filmfare. 
Her modeling career extends internationally, gracing popular magazine covers like Harper's Bazaar. She's undoubtedly one of the top 15 hottest models in the industry.
10. NEELAM KAUR GILL:
Born in April 1995, Neelam Kaur Gill is a standout model whose journey began at fourteen when she signed with NEXT Model Management in the United Kingdom.
Gill's portfolio includes collaborations with brands like Burberry and Abercrombie and Fitch, and she's graced the pages of Vogue. Her debut took place during London Fashion Week in September 2013, as she walked the catwalk for Burberry. 
Neelam Gill's modeling prowess, youthful appeal, distinctive style, and elegant presence have garnered attention both nationally and internationally. She's rightfully known as the Burberry model, a testament to her exceptional talent and grace.
9. SHIVANI NARAYAN: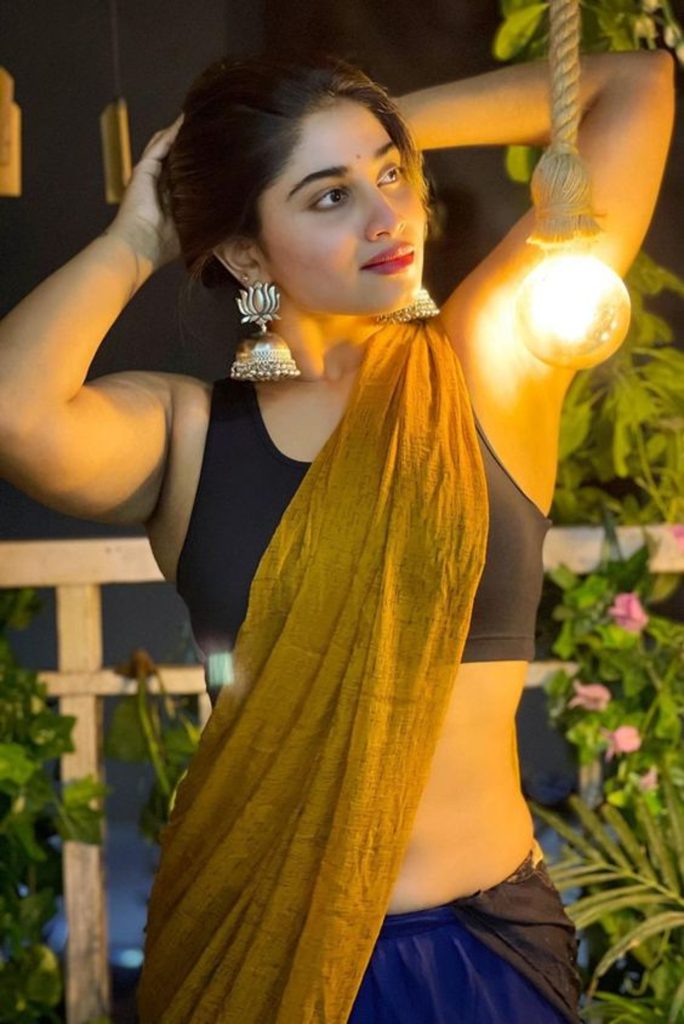 Shivani Narayan, born in Tamil Nadu in 2001, has earned a reputation as one of the most alluring models on Instagram, boasting nearly 3.5 million followers. Her versatile career also includes acting, with her television debut in 2006.
Shivani garnered significant praise for her supporting role in a television series, winning acclaim from the audience. In 2020, she took on a new challenge by participating in the Indian reality show "Bigg Boss 4 Tamil," amassing a substantial fan base. Notably, she had the opportunity to work opposite renowned actors Vijay Sethupathi and Kamal Hasan in LCU's production, "Vikram."
8. ASHIKA PRATT:
Ashika Pratt, born to an Indian-Fijian mother and an English father, is a prominent New Zealand fashion model recognized for her remarkable achievements. She gained significant acclaim for her appearance in the 2010 Kingfisher Calendar and for gracing the cover of Indian Vogue in April 2010.
Ashika also participated in numerous beauty pageants, setting the stage for her modeling career. Her journey commenced with a television commercial for a clothing retailer in New Zealand, followed by her runway debut in the same year.
Pratt's striking presence has adorned the covers of esteemed publications such as Indian Vogue, Femina, Elle, Harper's Bazaar, and Marie Claire. She earned the title of one of Elle Magazine's Sexiest Models in 2010. Her iconic presence on the cover of Vogue India in 2011 garnered immense popularity, with the issue selling out.
7. EKTA MARU: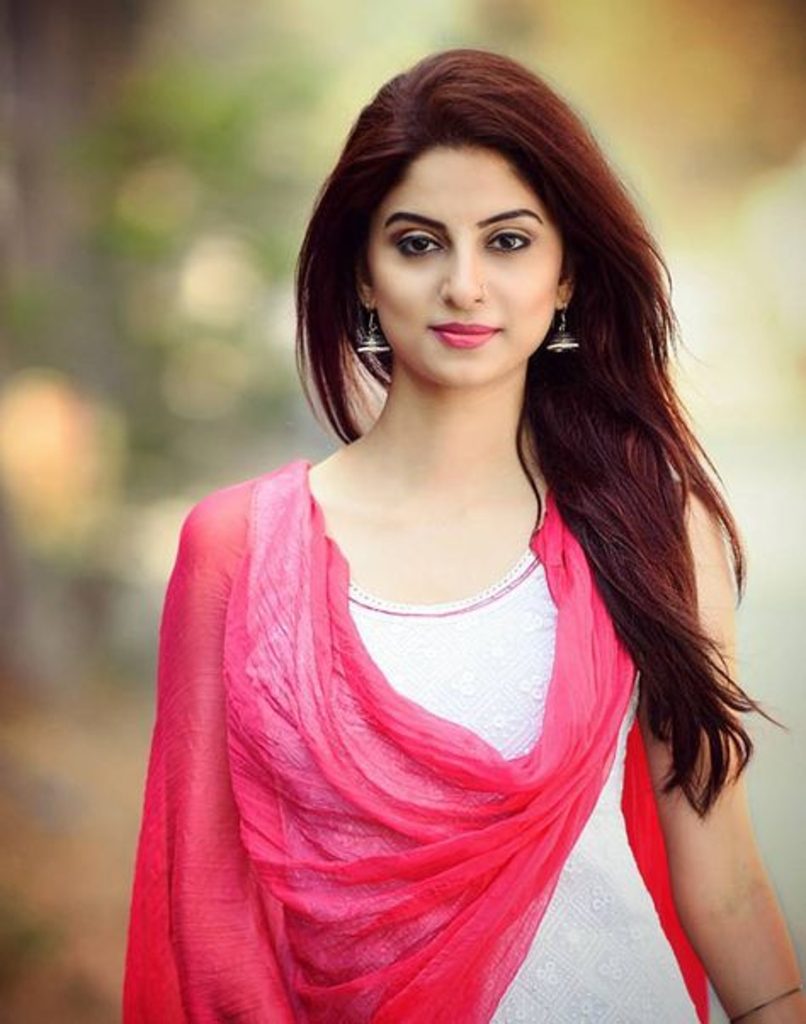 Ekta Maru ranks among the top 15 hottest Indian TV actresses, captivating hearts with her stunning presence. She's passionate about fitness and actively engages in various fitness activities. Ekta Maru curates delightful pictures that have gained increasing popularity on social media platforms.
While not associated with Bollywood or a well-known celebrity, Ekta was born on April 25th in Mumbai. With over 300,000 followers on Instagram, she stands out as one of the most popular and attractive Indian female models on the platform, celebrated for her perfect curvy figure.
Ekta radiates a positive attitude and possesses exceptional modeling skills, making her beauty irresistible to anyone who encounters it. 
6. KETIKA SHARMA: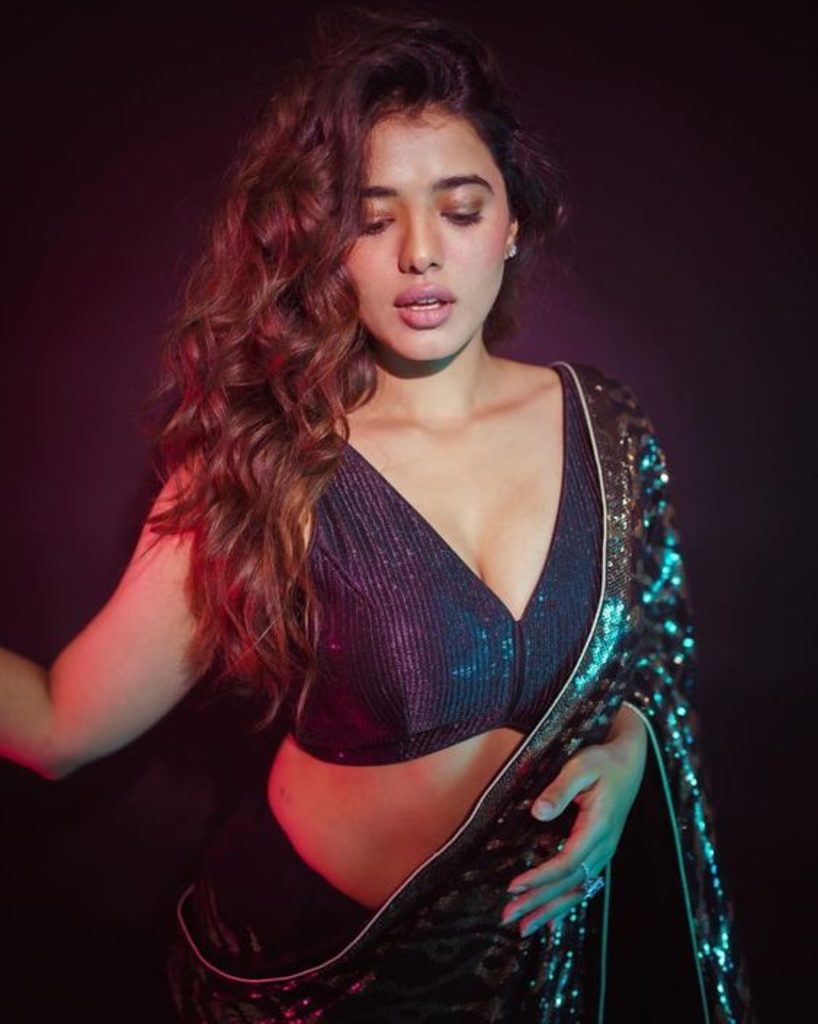 Ketika Sharma currently holds the 6th position in the list of Indian models for 2023. With a notable 2.1 million Instagram followers, her posts consistently garner high likes and comments. Born on December 24, 1995, in New Delhi, Ketika embarked on her modeling journey after completing her studies and initially gained recognition as a social media sensation through her Dubsmash video clips.
Ketika ventured into acting with a role in the Telugu romantic drama film "Ranga Ranga Vaibhavam," where she received applause for her exceptional performance and screen presence. This stunning and self-assured young lady has earned a reputation as a professional model in India. She gained prominence for her roles in steamy romance films, solidifying her status as a top model.
5. NEHA MALIK: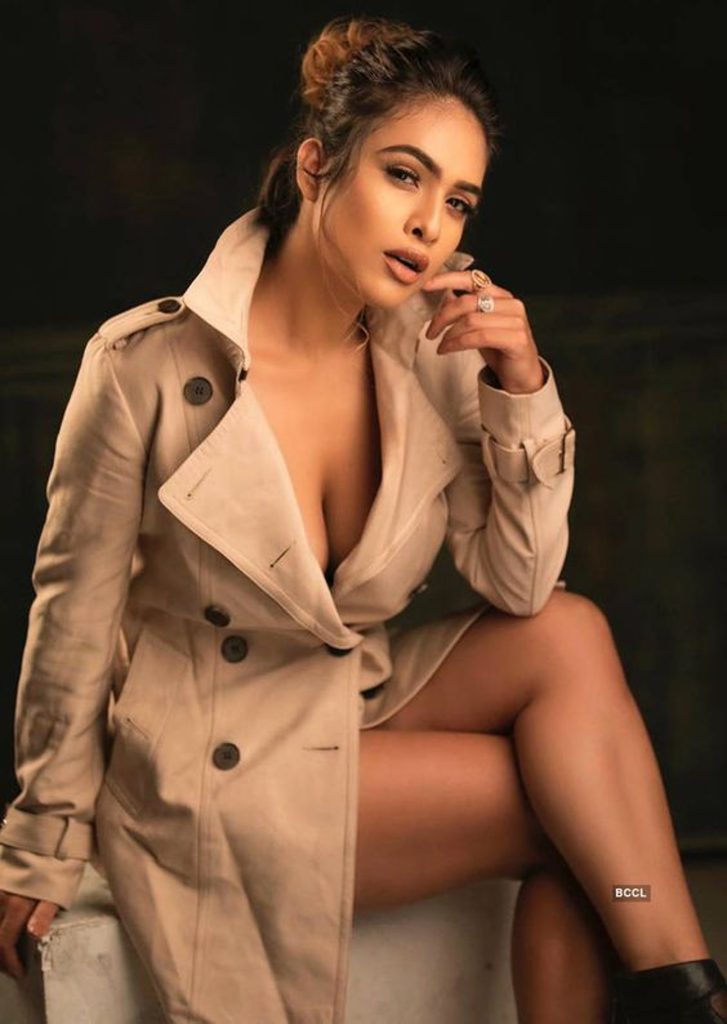 Neha Malik, ranking among the hottest Indian models in 2023, boasts an impressive following of over 3 million Instagram followers. Born on May 31, 1990, in Harda, Madhya Pradesh, Neha completed her graduation from Government Medical College in Chandigarh.
Upon arriving in Mumbai, she pursued a career as an actress and model. In 2013, she secured her first television serial, "Fearless," on UTV Bindass. Her journey includes appearances in hit music videos and Bollywood films, with her Bollywood debut in "Bhanwari Ka Jaal."
Neha's recognition extends to international platforms, as she was acclaimed as the third most gorgeous woman at the "Arab Fashion Week" and ranked among the top 10 contestants at Bangkok Fashion Week in 2016.
4. NIDHHI AGERWAL: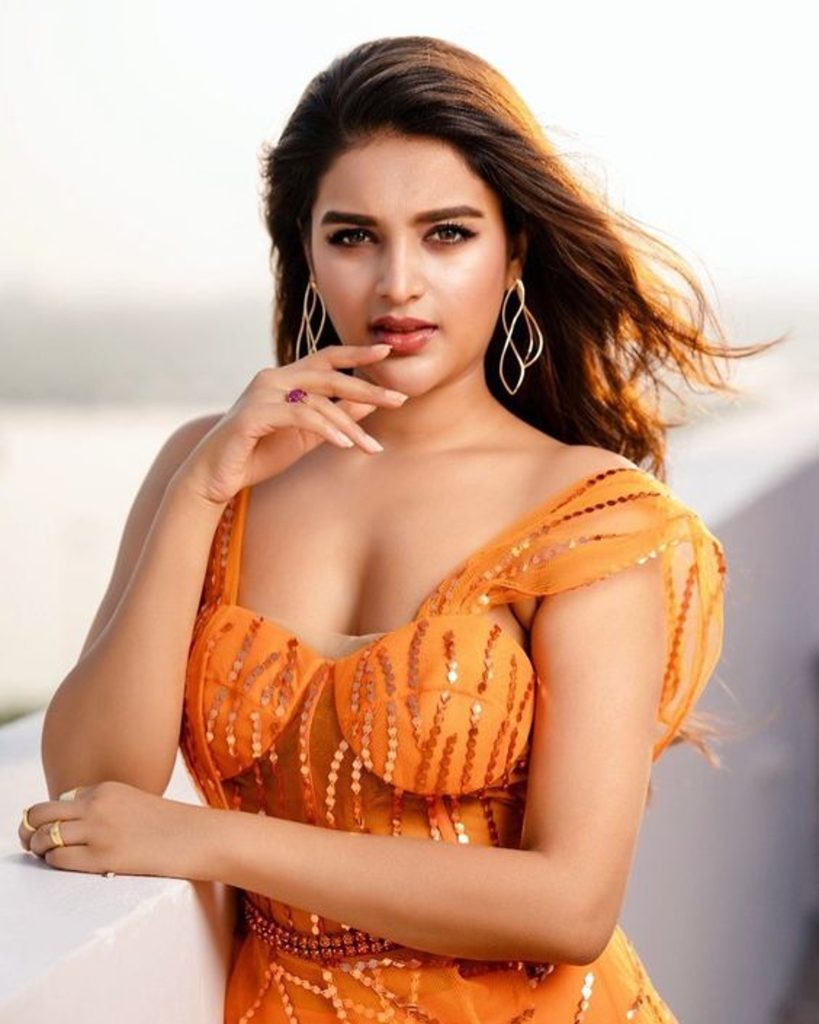 Nidhhi Agerwal, a highly accomplished actress, is best recognized for her contributions to Telugu, Tamil, and Hindi cinema. She's renowned as one of the hottest Indian models. Born on August 17, 1993, in Bangalore, Nidhhi has left an indelible mark on the entertainment industry.
Her journey gained momentum after she participated in Miss Diva Universe, leading to a thriving career in both Bollywood and the South. She has notably graced successful films like "iSmart Shankar."
Nidhhi's extraordinary beauty, especially her incredibly soft skin, captivates all who encounter it. Her consistent inclusion in Hyderabad's "Most Desirable Women" list and her association with Kalyan Jewelers further highlight her prominence.
3. RADHIKA SETH: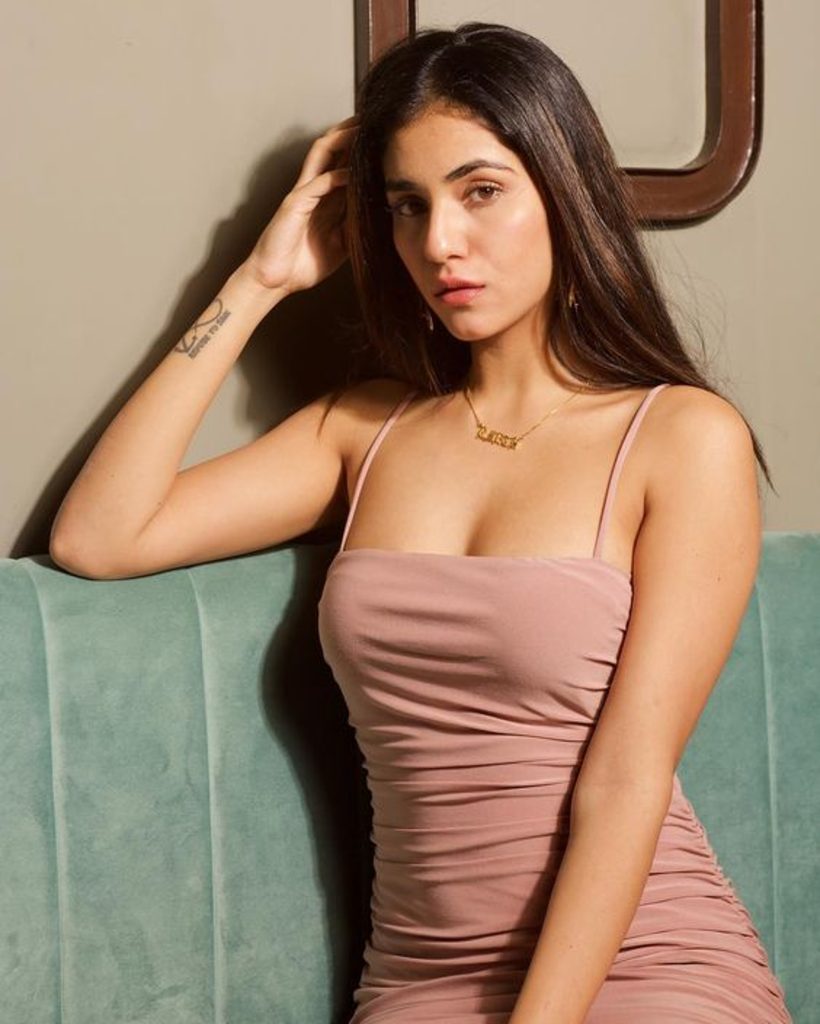 Radhika Seth, a well-known Indian model, dancer, and fashion blogger, was born on November 6, 1996, in Lucknow, Uttar Pradesh. She has collaborated with major brands such as L'Oréal Paris, OnePlus, and Myntra.
Her recent photos, featuring Radhika in a stunning red bikini, have once again captivated her fans and followers, who praise her stunning physique. Additionally, she's an accomplished art director and actress, with appearances in films like "Call My Agent" (2021) and "Muffin" (2014).
Before her modeling career, Radhika made her acting debut in the popular daily soap opera "Meri Aashiqui Tum Se Hi" on Colors TV, where her role as Ishani Vaghela, opposite Shakti Arora, earned her immense popularity.
2. ELENA FERNANDES:
Elena Fernandes, a multi-talented supermodel and actress, boasts a unique heritage with Indian and South American roots – her father hails from Goa, and her mother from Peru. Born on August 10, 1987, in London, she grew up in the heart of the city.
With a law degree from King's College London, Elena's intellectual side shines through, as she's an avid bookworm. Her modeling career has seen her featured in various UK editorials and runways, and she's now set to make her mark in Bollywood.
Tall and charismatic, Elena Fernandes is also a fitness enthusiast who frequently shares her journey on Instagram. She undeniably ranks among the top 15 sexiest and hottest models in the industry.
1. GAURI MEHTA: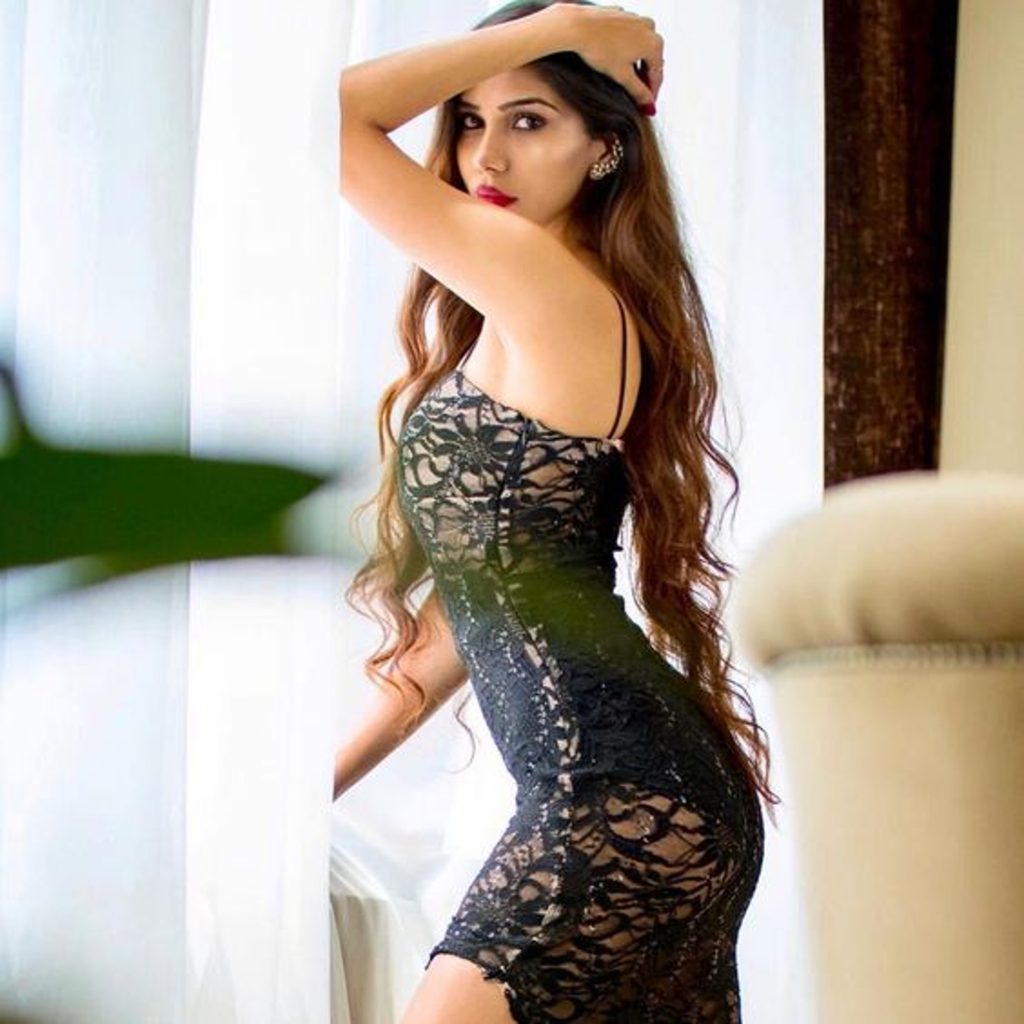 Gauri Mehta, a striking Instagram model and sensation, embarked on her career in Mumbai and later made Dubai her home. She was born on October 20, 1995. Gauri is not just an Instagram influencer but also a fashion connoisseur and model celebrated for her impeccable sense of style.
At a mere 18 years old, she secured her first significant shoot with the brand 'Jack and Jones.' This early achievement provided a tremendous boost to Gauri's self-confidence, propelling her further in the industry. Gauri Mehta, the bold and confident model, stands as an emblem of style for today's youth.
In her words, facing the camera empowers her and elevates her confidence. Gauri boasts a unique fashion and lifestyle that sets her apart as an Indian female model at this young age.