In the ever-evolving world of fashion, where trends change faster than the seasons, it can be challenging to navigate the endless options and develop a strong, personal style that withstands the test of time.
The constant influx of new styles and trends may often leave us feeling overwhelmed, prompting the dreaded statement, "I have nothing to wear," despite a closet full of clothes.
The key to conquering this fashion predicament lies not in owning more clothes but in mastering the art of styling what you already have.
Understanding the basic principles of fashion—the timeless outfit formulas that always work—is the first step towards creating a versatile wardrobe and establishing your unique style.
These outfit formulas serve as a foolproof guide, offering a perfect blend of simplicity, versatility, and style.
Whether you're dressing up for a formal event, going casual for a weekend getaway, transitioning from a day to night look, or simply striving to make a fashionable impression at work, these formulas have got you covered.
And the best part? They're timeless. These combinations have proven themselves over the years, unperturbed by fleeting trends, offering an enduring charm.
In this article, we'll dive into some of the most iconic and timeless outfit formulas that every fashion-conscious woman should have at her disposal.
These classic combinations are the foundation of an evergreen wardrobe, transcending seasons and trends to offer reliable choices that keep you looking stylish, comfortable, and unmistakably you.
Timeless Outfit Formulas
1. The White Shirt and Denim Combo
There's a reason this duo is a classic. The simplicity of a crisp white shirt paired with denim jeans gives a clean, fresh look that you can dress up or down. Whether you opt for a pair of blue denim skinnies or trendy wide-leg jeans, this combo is effortlessly stylish.
Add a pair of heels and statement jewellery for a night out, or keep it casual with sneakers and a tote bag for a relaxed weekend vibe.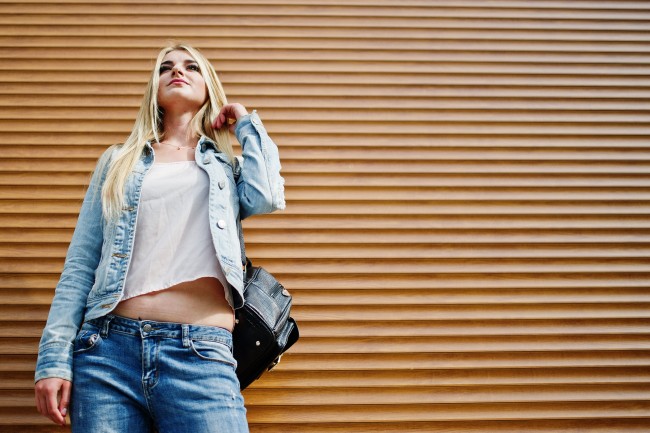 2. The Little Black Dress
Since Coco Chanel introduced the Little Black Dress (LBD) in the 1920s, it has become a staple in every woman's wardrobe. Its beauty lies in its versatility; it's suitable for nearly any occasion.
Pair it with pumps and a statement necklace for an elegant evening look or with ballet flats and a cardigan for a casual yet chic daytime outfit.
3. The Blazer and Trousers Set
A well-fitted blazer and trousers set screams sophistication. This combo is perfect for the office or any formal event where you want to make an impression.
Stick with neutral colours like black, grey, or navy for a truly timeless look. Wear it with a button-up shirt for a traditional vibe, or shake things up with a colourful or patterned blouse.
4. The Turtleneck and High-Waisted Skirt
This outfit formula is a great way to play with silhouettes. A sleek turtleneck paired with a high-waisted skirt, whether it's a mini, midi, or maxi, creates a look that's both elegant and trendy.
This combo is perfect for fall and winter; just add tights and boots as the temperature drops. In warmer months, swap the turtleneck for a lightweight top.
5. The Breton Top and Jeans
Thanks to stylish icons like Brigitte Bardot and Audrey Hepburn, the Breton stripe has become synonymous with effortless French chic. Pair a striped top with jeans for a look that's casual yet polished.
This combo works with any style of jeans – from classic straight-leg to modern flares. Finish the outfit with ballet flats or loafers for a truly timeless look.
6. The Monochromatic Ensemble
Wearing a single colour from head to toe is a surefire way to look chic. This strategy elongates the figure and creates a streamlined silhouette.
While black is the classic choice for a monochromatic outfit, don't shy away from experimenting with different colours. An all-white outfit can be equally stunning, and even bold colours like red or green can work if you choose the right shades.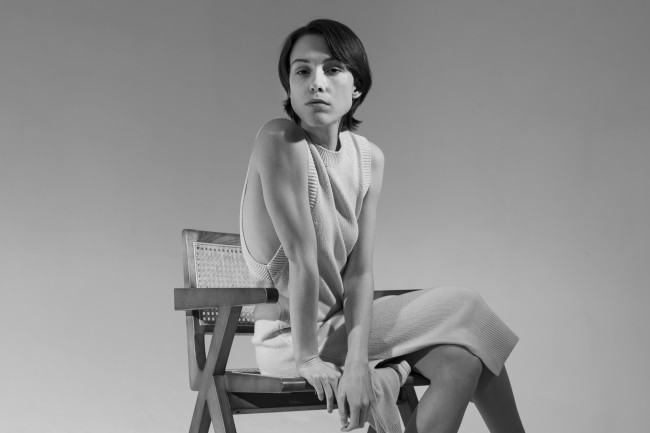 7. The Silk Blouse and Pencil Skirt
This outfit formula is a staple for a professional setting. A pencil skirt accentuates your figure, and a silk blouse adds a touch of luxury and femininity. Depending on the colour and pattern of your blouse, this outfit can be as reserved or as bold as you'd like.
8. The Cardigan and Dress Combo
One of the most versatile pieces in any wardrobe, a cardigan can be dressed up or down depending on the occasion. Paired with a dress, a cardigan offers a balanced look that's both feminine and cozy.
For summer, pair a light, flowy dress with a thin cardigan. When it's colder, opt for a knit cardigan with a fitted midi dress, adding tights for extra warmth.
9. The Leather Jacket and Anything
There's a reason the leather jacket is a staple in almost every wardrobe. It adds an edgy yet sophisticated touch to any outfit. Pair it with a feminine dress for a beautiful contrast, or wear it with jeans and a t-shirt for a classic, rocker-chic look. Opt for a well-fitted black or brown leather jacket for maximum versatility.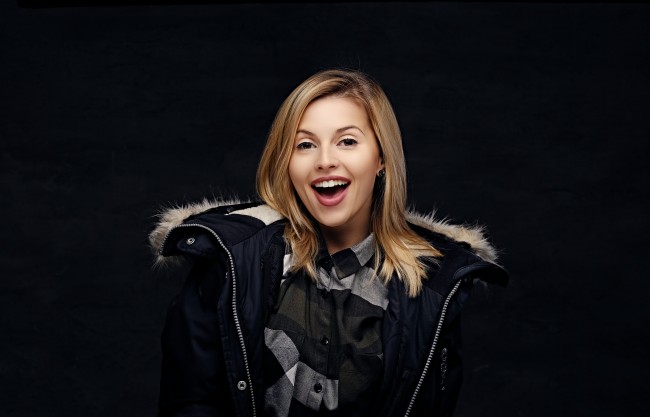 10. The Statement Coat and Neutral Outfit
In the colder months, your coat often becomes the focal point of your outfit. A statement coat paired with a neutral outfit allows the coat to shine while keeping you warm.
Opt for a patterned or brightly coloured coat and keep the rest of your outfit simple with neutral tones like black, white, or grey.
11. The Button-Down and Tailored Shorts
A button-down shirt with tailored shorts is a classic combo for warmer months. It's chic, comfortable, and suitable for many casual and semi-formal occasions. Choose high-waisted shorts for a more defined silhouette and pair with flat sandals or loafers for a relaxed, preppy look.
12. The Denim Jacket and Floral Dress
This is a foolproof outfit formula for spring and summer. The ruggedness of the denim jacket balances the femininity of the floral dress, creating a look that's both sweet and edgy. Pair with white sneakers for daytime casual or switch to heeled sandals for an evening look.
13. The Trench Coat and Trousers
An eternal classic, the trench coat adds instant polish to any look. Pair it with tailored trousers for a refined, professional outfit. Opt for a neutral-coloured trench for maximum versatility.
14. The All-Denim Outfit
Also known as the "Canadian tuxedo," an all-denim outfit is a bold yet classic look. The trick is to mix different washes or shades of denim. Try a light chambray shirt with dark skinny jeans or a dark denim jacket with a light-wash jean. Break up the denim with a belt or a pop of colour.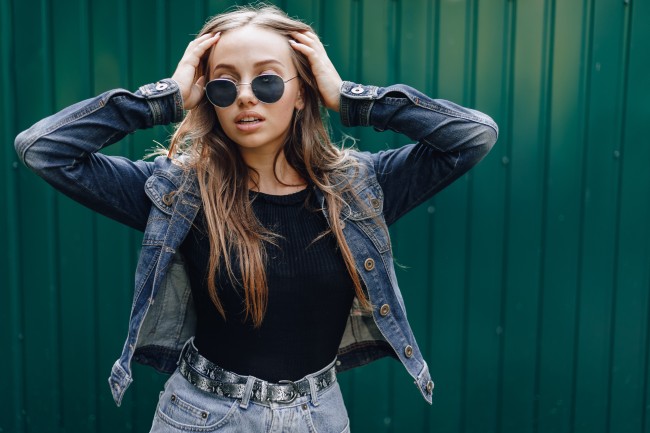 Conclusion:
Timeless outfit formulas are not about adhering to strict rules but providing a blueprint for creating effortless style. They simplify the process of deciding what to wear, save time, and help build a wardrobe that can withstand the test of time.
While these outfit formulas provide a solid foundation, remember, fashion is an avenue for expressing individuality, so don't hesitate to add your personal twist.