The Korean movie and television series industry is booming as of this moment. With big productions and huge box office collections, K-dramas have managed to carve out their own cult following.
K-dramas have successfully mastered the art of serving the audience a perfect mixture of action, entertainment, romance, and even mystery. but we all know that the heart and soul of every movie and series are the actors and actresses who star in it.
It is their acting that gives life to the story behind the film. Their stunning looks, great acting skills, and perfect voices have garnered the Korean movie stars worldwide fame and popularity.
Now, these actors are very talented and they charge hefty fees for their talent! Do you know which of these actors are the highest paid in the Korean movie industry? The contract price of any actor depends upon his skills, his popularity, and his schedule.
Keeping all these in mind, we have listed the 15 most successful Korean drama actors in terms of their net worth. So, without further ado, let's jump right in and find out if your favorite Korean actor is on this list!
15. Park Hae-Joon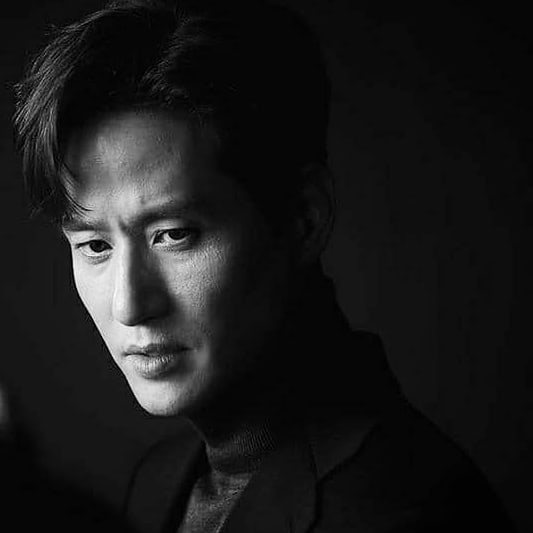 Park Sang Woo, a Korean actor born on June 14, 1976, is better known by his stage name–Park Hae Joon. In 2007, Park stepped into the entertainment industry by joining a theater productions company.
As he fell in love with acting, he soon switched to the big screen. He landed a minor role in the 2012 movie "Helpless" and he also played a part in the TV series "Jeon Woo Chi." released in the same year.
After a few more short-lived onscreen roles, Park had his big break in 2014. He garnered attention from critics all around the country with his supporting role in the drama series "Incomplete Life".
In 2015, he landed his first job as the lead role in the movie "Fourth Place". You might recognize Park Hae-Joon from "My Beautiful Bride", which is one of the most famous K-dramas he has starred in.
14. Ji Chang Wook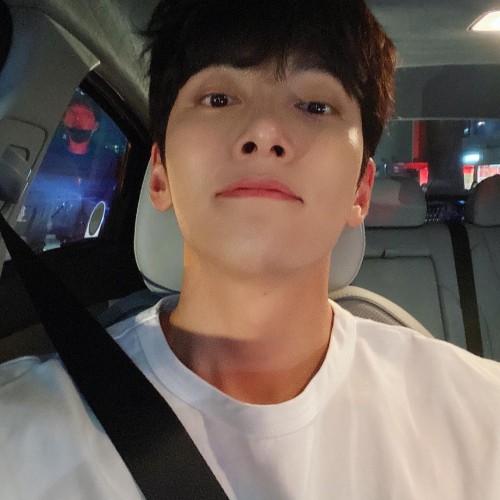 Ji Chang Wook's priority was his studies when he attended the prestigious Dangkook University in South Korea. But soon, he realized his affinity lied in acting and he wanted to make it big in the entertainment industry.
He is now one of the most influential and highest-paid actors in Korea. His claim to fame is the lead role of Dong-hae in the drama series "Smile Again", which was first released in 2010. Not only that, but Ji Chang Wook has also starred in Warrior Baek Dong-soo (2011), Empress Ki (2013-2014), and Healer (2014-2015).
According to some estimations, the 34-year-old charges about 50 million won (USD 42,000) per episode.
13. Lee Seung-gi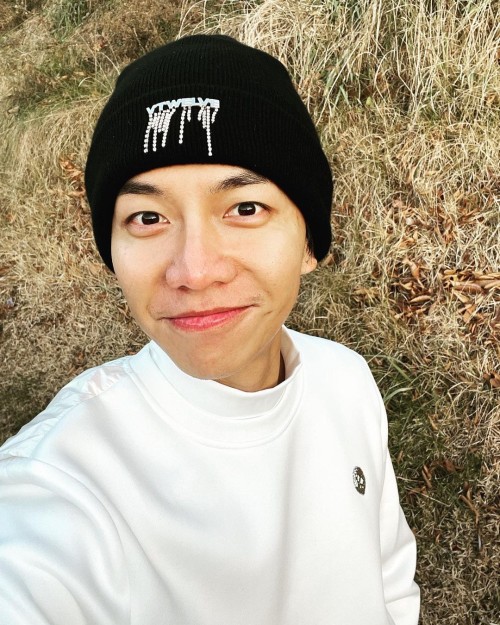 Lee Seung-gi is an omni-talented entertainer who is lovingly called the "triple threat" by his Korean fans. He is not just a successful actor, but has also got a flourishing music career and has appeared as a host for several Korean shows too.
This K-drama superstar is adored by his fans for his performances in several classics like My Girlfriend Is a Gumiho (2010), Gu Family Book (2013), A Korean Odyssey (2017-18), Vagabond (2019), and Mouse (2021). Lee Seung-gi is reported to earn about 60,000 USD for every episode that he stars in.
12. Kim Woo-bin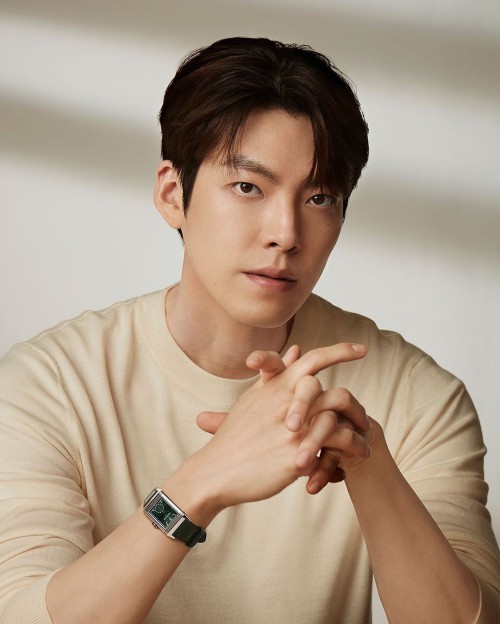 South Korean actor Kim Woo-bin started in the world of showbiz as a successful runway model. Later, he switched careers to become an actor by making his debut in the TV drama series White Christmas.
He shone through with his acting skills and landed some prominent roles in dramas like A Gentleman's Dignity and School 2013. His performance in the latter became his breakthrough act as he gained widespread attention.
In the same year, Kim Woo-bin also starred in Friend: The Great Legacy, which turned out to be a huge box office hit. He has also played pivotal roles in the movies The Con Artists (2014) and Twenty (2015).
After a golden time in the big-screen business, he landed his first lead role in a TV series in 2016 when he appeared in the drama "Uncontrollably Fond".
11. Lee Joon-gi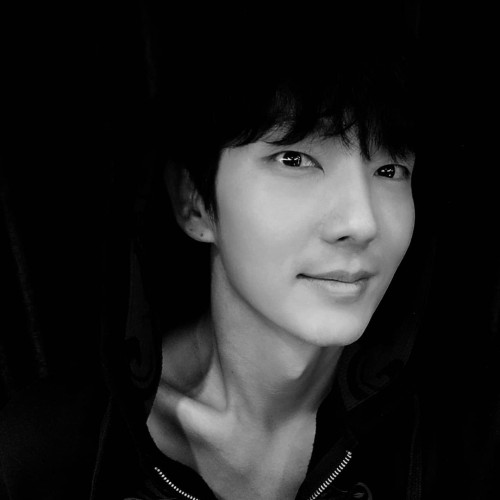 South Korean entertainer Lee Joon-gi is a man who does it all! He has been successful on the runway as a model for several major designers, and he has also performed as a dancer and released his own songs as a singer.
And last but not the least, he has had a brilliant acting career too. He shot to fame in 2005 thanks to his very leading role as a clown in the film "The King and the Clown". The film garnered generally positive reviews from critics.
He continued to gain further recognition with his role in the romantic comedy My Girl. Then, he went to explore more genres as he took up roles in historical dramas and power-packed action thrillers too.
Joong-gi is well-known for his role of Wang So in the production of "Moon Lovers: Scarlet Heart Ryeo". Thanks to widespread popularity, he is considered a top Hallyu star of our times.
10. Song Joong Ki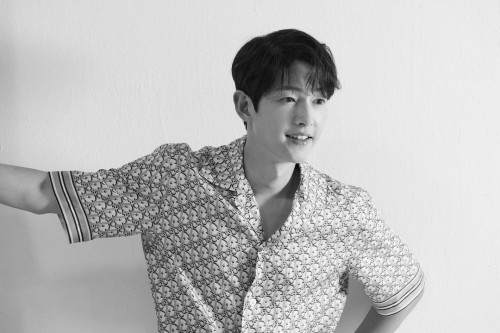 Coming at number 10 on the list of highest-paid Korean actors is Song Joong Ki. As he is widely regarded as one of the most popular and hottest Korean actors in the industry right now, his net worth is around a couple of million USD.
He rose to fame in 2016 after playing as the lead in the hit drama "Descendants of the Sun". His acting in the 2010 historical drama Sungkyunkwan Scandal gained him widespread attention.
In the same year, he joined the variety show Running Man as one of the original cast members. Two years later, he landed his first lead role in a TV series by starring the melodrama The Innocent Man. He makes about 60 million won (USD 50,300) per episode.
9. Lee Joong Suk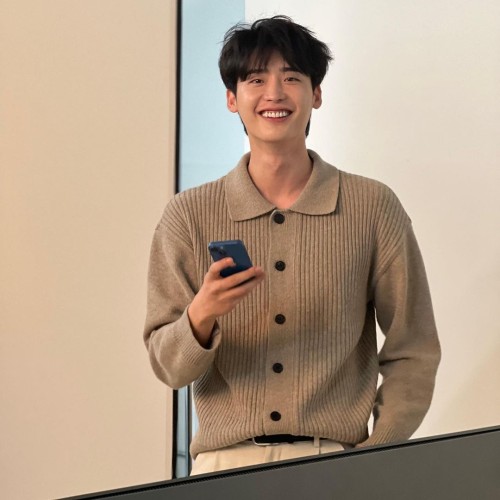 Lee Joong Suk is one of the youngest names on this list of the top 15 highest-paid Korean actors. At only 27, he has made quite a name for himself in the entertainment industry of Korea.
The South Korean handsome hunk is well-known for playing as the lead in series like School 2013 and I Can Hear Your Voice. In 2014, he starred in "Pinocchio", and his performance in the K-drama series earned him a nomination for Most Popular Actor at the 51st Baeksang Arts Awards.
Jong Suk also received the prestigious Grimae Award for "Best Male Actor" for his role in Pinocchio. He is the youngest actor in history to have received this award. Going by the reports, Joong Suk charges
around 60 million won (USD 50,300) for a single episode.
8. Yoo Ah In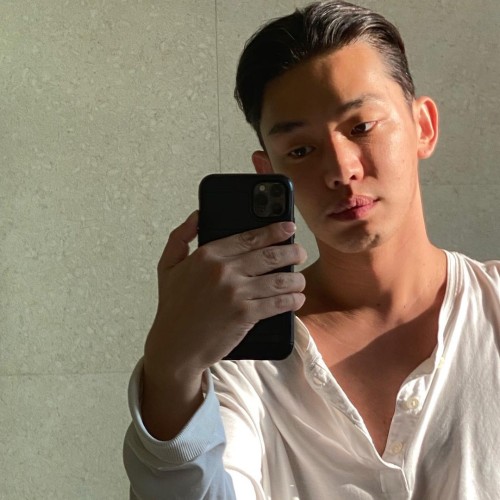 Yoo Ah In is a popular Korean actor and creative director. In the 2010 K-drama series Sungkyunkwan Scandal, the Daegu native landed a pivotal role which made him a name in the industry.
He also landed lead roles in the coming-of-age feature film Punch, the South Korean melodrama Secret Love Affair, and the power-packed action blockbuster Veteran. He also earned widespread attention thanks to his roles in the 2015 period drama film The Throne, and the historical drama series Six Flying Dragons.
Three of his films–Punch, Veteran, and The Throne have made it to the list of films in South Korea. Reports say that the 35-year-old actor earns a paycheck of 70 million won (USD 58,700) per episode.
7. Lee Min Ho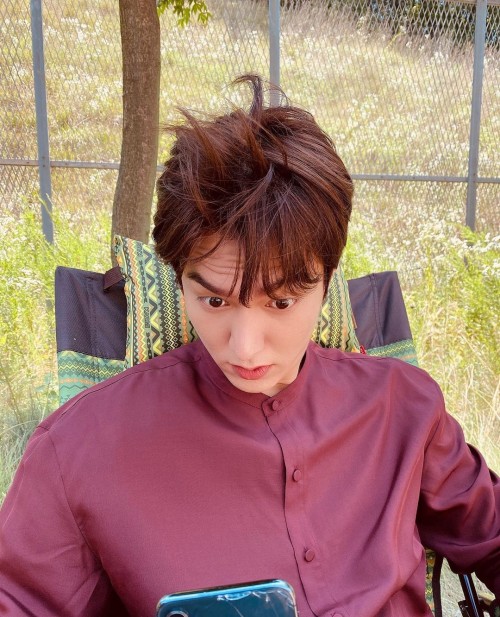 Coming at number 7 on our list of 15 highest-paid Korean actors is the national heartthrob of South Korea–Lee Min Ho. The versatile actor has not taken up any acting assignments in K-dramas since his role in The Heirs in 2013. Fans are stoked to see if he will choose to star in a K-drama in the near future.
Lee Min Ho's claim to fame, of course, is the superhit 2009 drama Boys Over Flowers, where he played the much-loved role of Gu Jun-Pyo. As of now, Min Ho is reported to be paid about 70 million won (USD 58,700) per episode.
6. So Ji Sub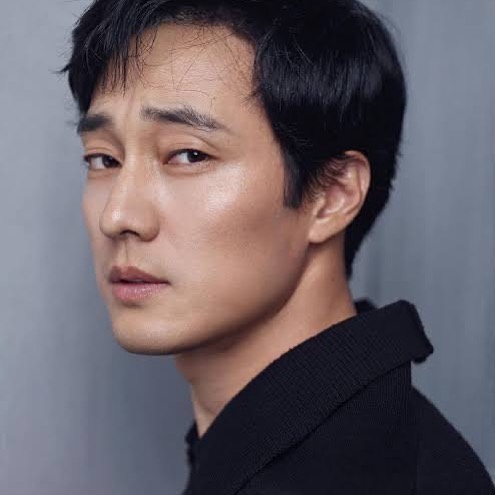 So Ji Sub did not enter the Korean entertainment industry as an actor–he was a jeans model in his initial days! Then, he landed a few minor roles in TV series in the late 2000s. He finally garnered attention thanks to his main roles in the television series "I'm Sorry, I Love You", "Cain and Abel", "Phantom", and "Oh My Venus".
He has also acted in popular films like Rough Cut. Making a sudden switch in his career, Ji Sub decided to try out singing for a while. He has released a few hip-hop EPs that received widespread attention from his fans. The South Korean actor is reported to gain around 80 million won (USD 67,100) per episode.
5. Jo In Sung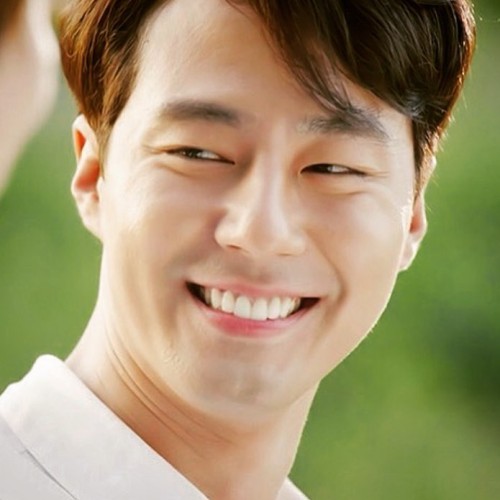 Jo In Sung was praised by audiences for his amazing performance in his recent dramas. He is best known for his leading roles in the TV series What Happened in Bali (2004), That Winter, the Wind Blows (2013), and It's Okay, That's Love (2014), as well as the films A Dirty Carnival (2006) and A Frozen Flower (2008). He is also reported to earn 80 million won (USD 67,100) per episode.
4. Lee Hyun-woo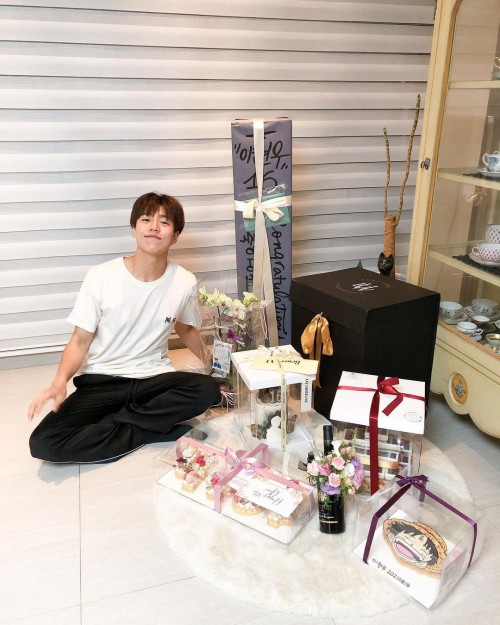 Prominent South Korean actor and singer Lee Hyun-woo is the next entry on our list. At only nine years of age, he started in the Korean entertainment industry as a child actor. In 2009, he landed some roles in the television series "The Return of Iljimae" and "Queen Seondeok".
Lee had his big break with the role of a North Korean spy in the 2013 film 'Secretly, Greatly". Also, any fan of his works will never forget his performance as a genius hacker in 2014's "The Con Artists".
3. Hyun Bin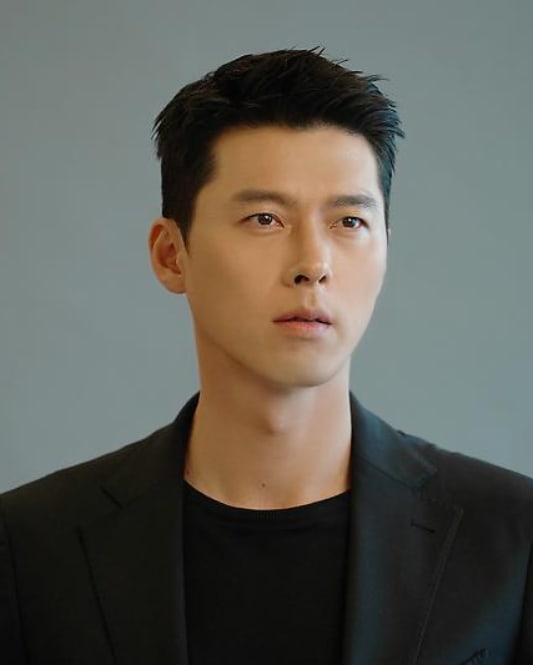 We have finally made it to the top three actors in the list of 15 highest-paid Korean actors of our time! Coming at number three in South Korea's hot favorite–Hyun Bin.
One of the most gorgeous K-drama actors of today, Hyun Bin is famous for playing the lead in the hit television dramas like My Name Is Kim Sam-soon, The World That They Live In (also known as Worlds Within) (2008), and Secret Garden (2010-2011).
One will also remember him for his role in the drama Hyde, Jekyll, and I. For each episode of that series, he charged around 100 million won ($83,900 USD).
2. Gong Yoo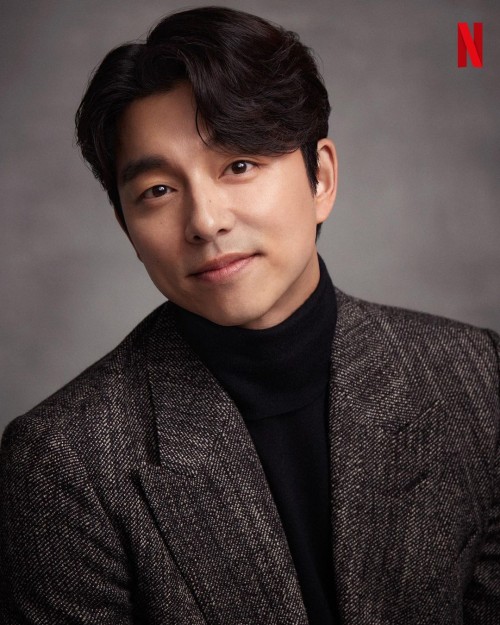 Gong Yoo is the stage name of actor Gong Ji-Cheol–one of the internationally regarded South Korean actors of our time. He made his big break in Korean showbiz with the MBC rom-com Coffee Prince.
The actor has a brilliant on-screen presence and is a force to be reckoned with when it comes to portraying emotional roles. He has played well-known roles in the television dramas Guardian: The Lonely and Great God (2016–2017), The Silent Sea (2021), etc.
The latter is a huge Netflix smash hit and has earned him the second spot on this list. He is most well known for appearing in the series Squid Game (2021), and the movie Train to Busan (2016).
1. Kim Soo Hyun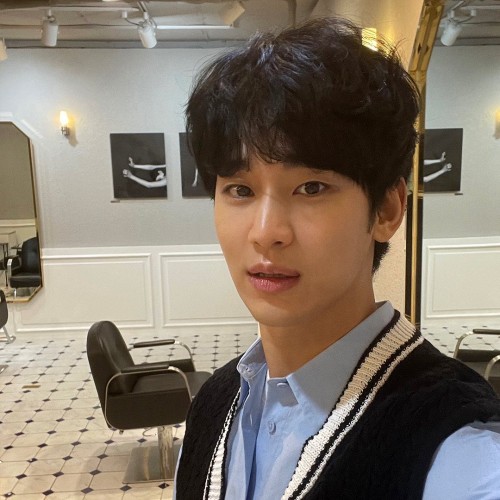 At the top of our list is the wildly successful and charismatic South Korean actor Kim Soo Hyun. His fanbase has doubled thanks to his 2014 hit drama series My Love From Another Star.
He has an interesting childhood story. He was an introvert at school and no one has ever thought he would make it this big in the world of glitz and glamour.
His mother had always encouraged him to become successful in whatever he does and that has made him come first in our list of the fifteen highest paid Korean actors. He gets around 100 million won (USD 83,900) per episode.
Did you find this list informative and interesting? Don't forget to share it with your friends! And please share your thoughts on this article in the comments down below. Thanks for reading this and have a great day!
Also Read: