In recent times, Punjabi music has experienced a surge in popularity worldwide. The Punjabi music industry has introduced numerous male and female singers, many of whom have achieved significant renown as Punjabi artists. 
Yet, it's not solely the melodies that captivate us, but also the strength and distinctiveness woven into the compositions and the artists themselves. 
When it comes to Punjabi singers, female artists boast a substantial fan base and make a remarkable contribution to the triumph of Punjabi music.
Below, we present the top 12 Punjabi female singers who have left an indelible mark on Punjabi music, and beyond, with their extraordinary talent and charisma. 
1. Barbie Maan: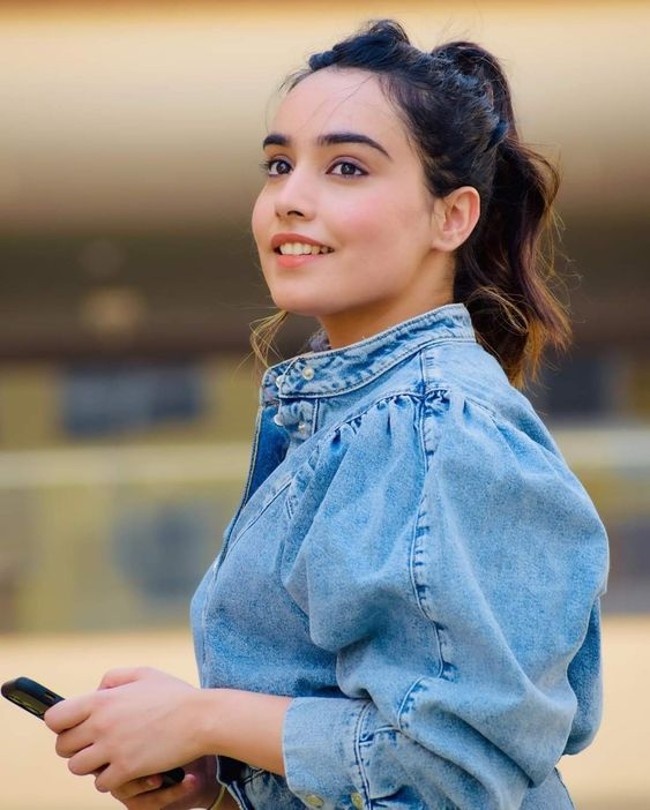 Barbie Maan, born on September 29, 1997, in Firozpur, Punjab, is an Indian singer. She holds a Bachelor of Arts degree in English and is proficient in various musical instruments. 
Originally aspiring to be a doctor, she shifted to fulfilling her late father's wish by pursuing a singing career. In 2018, she began her musical journey with 'Mariyan Sahelian,' and her breakthrough came with 'Teri Gali' in June 2020, featuring Asim Riaz and written by Guru Randhawa.  
Collaborating with Punjabi artists like Guru Randhawa, Sindhu Moose Wala, and Prem Dhillon, she's known for hits like 'Suit,' 'Lamborghini,' 'Hath Adiyan,' and 'White Nachor,' leaving a lasting impact on Punjabi music.
2. Shipra Goyal: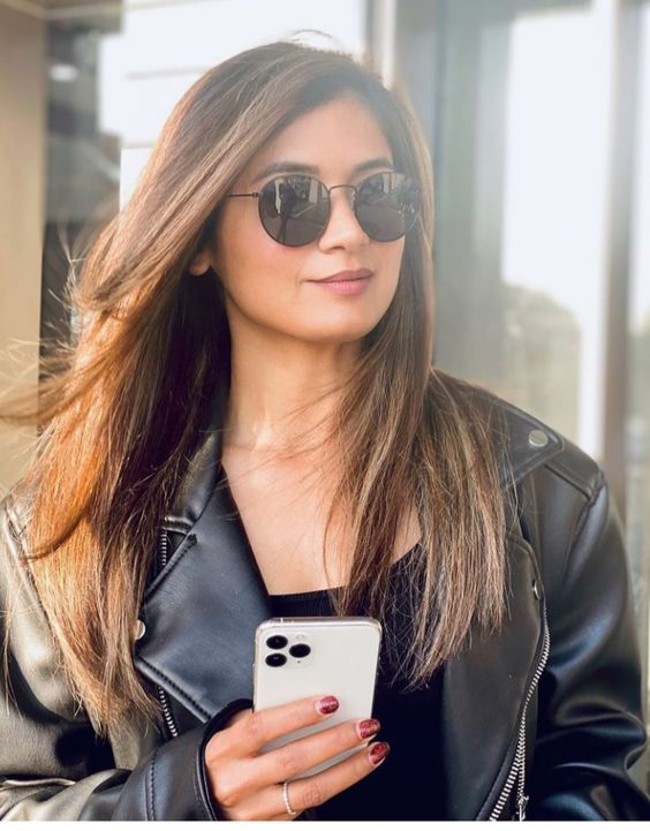 Shipra Goyal, born on September 25, 1991, in Delhi, India, is a versatile Indian singer. She comes from a musical family, with renowned singer parents. Shipra started singing at a young age, winning her first singing competition in the 6th standard at the state level.
She holds a degree in classical music and has a wide-ranging repertoire, spanning Punjabi, English, Hindi, and various musical genres.
Shipra made her debut in 2014 with "Isha Bulawa" and has received accolades, including the Best Duet Vocalist award at the PTC Punjabi Music Awards in 2018. 
3. Afsana Khan: 
Afsana Khan, born on June 13, 1994, in Badal, Sri Muktsar Sahib, Punjab, is a versatile Indian artist known for her singing, acting, and songwriting.
She rose to fame through her participation in singing competitions, including 'Voice of Punjab Season 3' in 2012, where she reached the top 5, and 'Rising Star Season 1. 
Afsana Khan is celebrated for her Punjabi hits like 'Titiyana' and 'Dhakka.' Her performance of 'Jatta Sarea am Ve Tu Dhakka Kardae' is especially renowned. She has also graced various live shows in Punjab and appeared on 'Bigg Boss 15' in 2021.
4. Kaur B: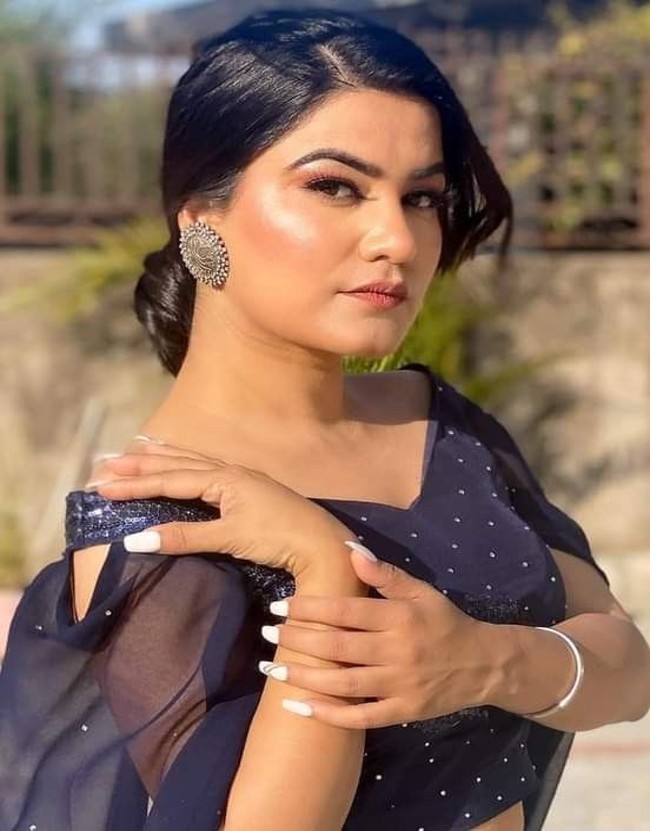 Kaur B, an Indian singer, was born in Patran, Punjab. She gained recognition in the Punjabi music industry for her powerful and soulful voice. Known for her versatile singing style, she has delivered numerous hit songs, including "Desi Jatt" and "Engaged Jati."
Kaur B's impressive vocal talent and charisma have earned her a significant fan following and a prominent place in Punjabi music.
5. Jasmine Sandals: 
Jasmine Sandals, born in Jalandhar, Punjab, India, on September 10, 1985, is a renowned Punjabi singer and prolific songwriter. Her distinctive and potent voice has etched a lasting impression on the landscape of Punjabi music.
Jasmine's multifaceted style and chart-topping tracks have cultivated a devoted and substantial fan following. She is widely revered for her significant contributions to the contemporary Punjabi music scene, touching hearts with her soul-stirring and harmonious performances.
6. Jenny Johal: 
Jenny Johal, born on April 18, 1993, in Jalandhar, Punjab, India, received her education at MGN Public School and pursued her undergraduate and master's degrees in vocal music at Hans Raj Mahila Maha Vidyalaya, Jalandhar. She is a talented Punjabi playback singer and actress.
Proficient in classical singing, playing the guitar, and instruments like the tanpura and sitar, her debut song "Yaari Jatti Di" enjoyed immense popularity, and her captivating voice garnered a vast fan following.
Jenny also lent her voice to several hits, including "The Queen," "Do Dil," "Kurti Gucci Di," "Gold Wargi," and "Hypnotic Eyes. 
7. Baani Sandhu: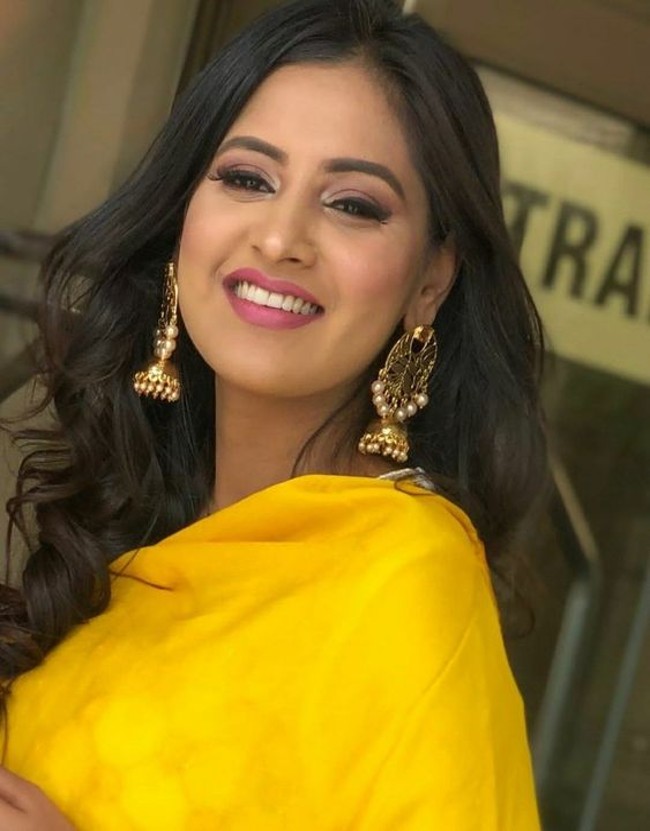 Baani Sandhu, born on December 18, 1993, in Amritsar, Punjab, India, hails from a Jat Sikh family. She received her education at Govt Model Sr Sec School in Chandigarh and pursued her graduation in designing.
Baani Sandhu is a multi-talented artist, excelling as a singer, songwriter, lyricist, and model.  
Her musical journey began in 2018 with the Punjabi track "Fauji Di Bandook," and she achieved considerable success with her song "Gunday Ek Vaar," amassing 30 million views on YouTube.
In 2019, she gained immense popularity with her hit song "8 Parche." Her repertoire also includes successful Punjabi songs such as "Photo," "Sarpanchi," "Affair," and "Khani Jatti." She has collaborated with Punjabi singer Dilpreet Dhillon. 
8. Jasmin Walia: 
Jasmin Walia, born on May 23, 1995, in Essex, United Kingdom, is a dynamic presence in the Punjabi music industry. She embarked on her singing journey at the young age of seven, inspired by television. Breaking new ground in her family, she pursued a career in music.
Jasmin's initial foray into the entertainment world was as a child artist in the popular TV series "Doctors" in 2000, alongside Denise and James. 
Her debut song, "Dum Dee Dum," swiftly gained over 3 million views on YouTube in just three days. Notably, her chart-topping single "Bom Diggy" shattered previous records in the British Asian singles scene, setting new standards. 
9. Miss Pooja: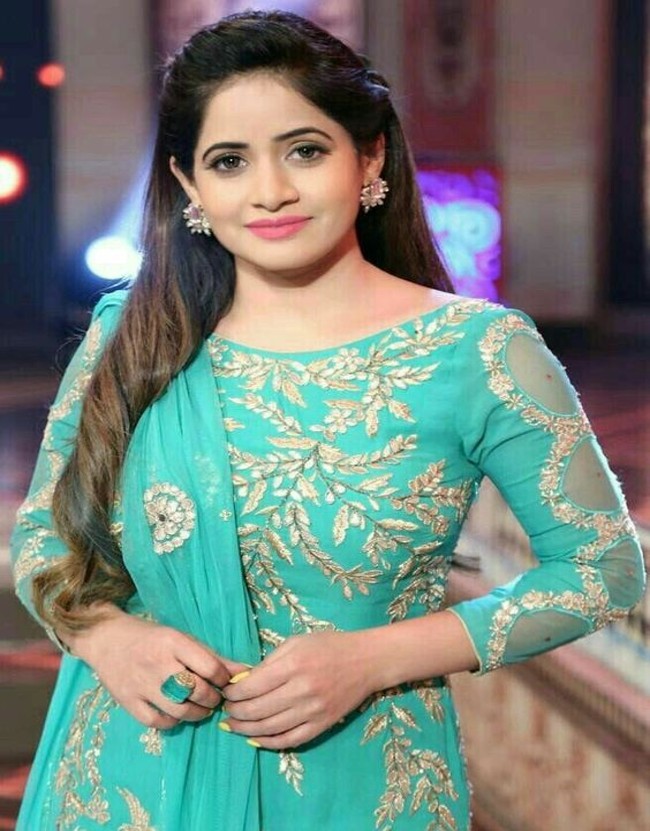 Gurinder Kaur Kainth, professionally known as Miss Pooja, stands out as a notable Punjabi singer and songwriter. Her birthplace is Rajpura, Punjab, India, where she was born on December 4, 1980.
Renowned for her captivating vocals and valuable contributions to the Punjabi music realm, she boasts a remarkable portfolio of hit songs and albums.
Miss Pooja is widely acclaimed for her versatility and the skill to resonate with diverse audiences, solidifying her position as a leading female artist in the Punjabi music arena.
10. Nimrat Khaira: 
Nimrat Khaira, born in Batala, Punjab, on August 8, 1992, is a celebrated Punjabi singer and actress. She rose to fame by winning the third season of "Voice of Punjab" in 2012. 
In 2015, her career took a significant turn with the release of "Rabb Karke" and "Ishq Kacheri." Notably, her 2020 single "Time Chakda" garnered over 62 million YouTube views.  
Her remarkable talent earned her the Best Female Vocalist award at the Brit Asia Awards. Moreover, her song "Designer" briefly faced controversy but was later reinstated through legal confirmation.
11. Himanshi Khurana: 
Khurana, a prominent figure among the top 13 Punjabi female singers, was born on November 27, 1991, in Kiratpur Sahib, Punjab. She's a multifaceted Indian model, actress, and singer who began her modeling career at 16 and won the Miss Ludhiana title in 2009.
In 2010, Himanshi achieved recognition for her fashion-forward looks, claiming the Miss North Zone title. Notably, she ventured into Punjabi cinema with "Sadda Haq" in 2019 and became a contestant on Bigg Boss Season 13 in November 2019.
A significant milestone was reached in 2021 when Himanshi became the first female Punjabi actor to feature in New York's Times Square.  
12. Sunanda Sharma: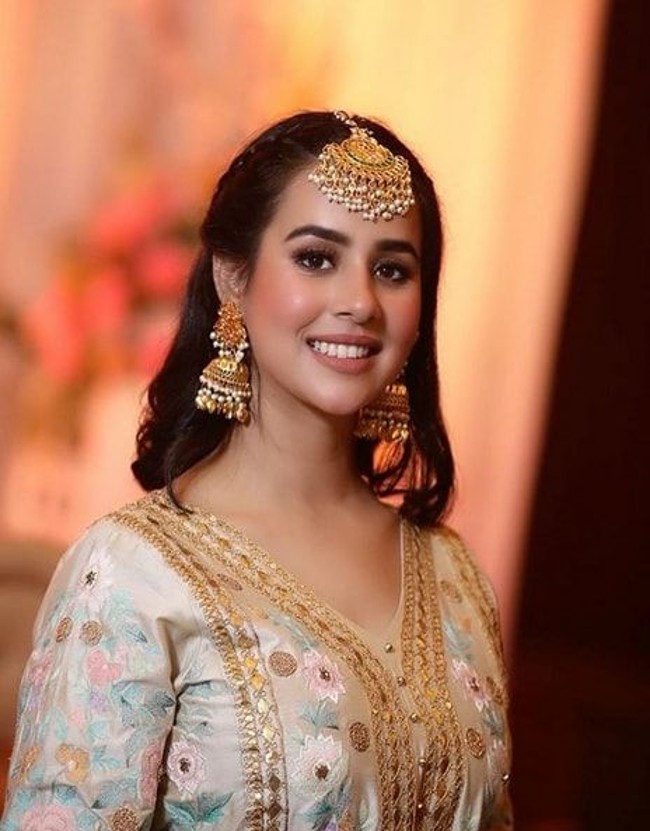 Sunanda Sharma, a renowned Punjabi playback singer and actress, is considered one of the most beautiful and hottest in 2023, often referred to as the New Boss Lady of the Indian music industry.
Born on January 30, 1992, in Fatehgarh Churian, Punjab, India, she has garnered a massive social media following with her expressive performances in albums and movies.  
Her career began with "Billi Akh" in 2015, and her song "Jaani Tera Naa" from 2017 has surpassed 334 million YouTube views. In 2017, she received the Best Female Act award at the Brit Asia TV Music Awards.
Notable songs in her repertoire include "Duji Vaar Pyar," "Sandal," "Morni," "Pagal Nahi Hona," "Barish Ki Jaye," and her Bollywood debut, "Tere Naal Nachna" from the movie "Nawab Zade," which earned her a substantial fan base.