They say love is the purest of all emotions and to feel loved is an otherworldly feeling altogether. Of course, the emotion of love can be expressed in various ways, but to speak of your love with a kiss is the most heartfelt way of all.
Human beings are social animals who always crave physical touch, so hugging and kissing to express our affection for one another is a very common way to let our loved ones know that we love them. And on Kiss Day, the world celebrates love in its purest form.
Physical gestures like kissing speak a lot about the loving nature of a person, so it goes without saying that if you celebrate Kiss Day by physically expressing your emotions to your loved ones, you are bound to have a happy, fulfilling relationship with them.
All around the world, Kiss Day is celebrated with lots of love and affection on the 13th of February, each year. This tiny, yet sweet gesture can shower your life with happiness when your lips meet your partner's.
To honor this beautiful expression of love and romance, we have compiled a list of kiss day statuses, messages, quotes, and wishes that you can express to your loved ones. So, without further ado, let's get started!
Kiss Day Wishes
"My heart is yours and your alone, love. You are sweet, cute, and adorable. Kissing you every morning makes me feel so happy all through the day! Happy Kiss Day!"
"Happy Kiss Day! The taste of your lips is the sweetest thing I've ever encountered in my life!"
"I am grateful to God Almighty for letting me taste the sweetness of your lips every morning. Happy Kiss Day!"
"Just a little kiss from you provides me with an abundance of happiness and joy. To always and forever, sweetheart. Happy Kiss Day!"
"From the bottom of my heart, I wish to taste the sweetness of your lips forever! Happy Kiss Day!"
"My eyes are keen to meet you, my ears are eager to listen to your voice. And my lips are eager to meet yours. I miss you, love. Happy Kiss Day!"
"A day without the feel of your lips makes me so woebegone. I can't survive without you. Happy Kiss Day, darling!"
"Happy kiss day to the one true love of my life! I want to fill your life with my tiny little kisses and lots of love!"
"I have so many ways to show you how much I love you, but today, I would like to start everything with a kiss. Happy kiss day, my darling."
"Kisses work like a natural sweetener for every relationship. The more you indulge in it, the sweeter everything becomes. Happy kiss day!"
"Sometimes I find it hard to fish for words to express my love for you; that's why I prefer to use my lips to express it. Happy kiss day!"
"Every morning, the soft kisses that you gift me with, make my day. I wish for your kisses every day till the end of time. Happy kiss day!"
"A kiss is like an elixir. It gives rise to life in you. And your kiss is my panacea. It heals me and rejuvenates me. Happy Kiss Day!"
"Of all the things that taste sweet, your lips are the sweetest. I can't wait to begin my day with a chaste kiss from you! Happy Kiss Day!"
"Every day of my life, I am reminded of the feeling when your silky soft lips pressed against mine. I love you, darling. Happy Kiss Day!"
"Love becomes complete when two lips of lovers meet. Kissing you is always a comforting and otherworldly feeling for me! Happy Kiss Day."
"Kissing lets us drown in love for each other again and again and makes us flawless in the eyes of each other forever. Happy Kiss Day."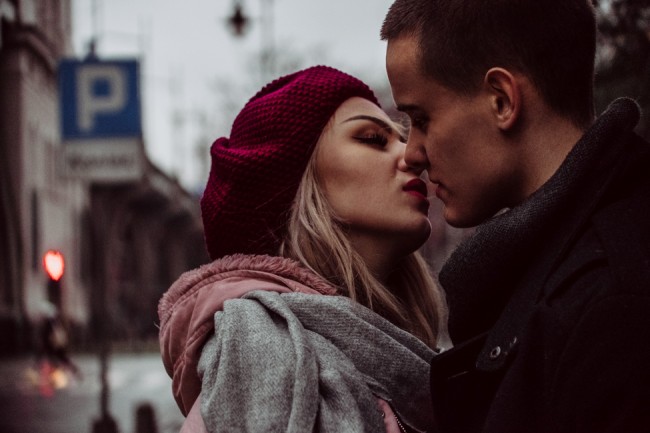 "The best thing about every morning is your kiss. You make me forget the stresses of the whole world with your kiss. I love you. Happy Kiss Day!"
"I wouldn't trade your kiss for anything else in the world. Your kiss is the most precious gift you could have ever given to me. I love you. Happy Kiss Day!"
"You're the man of my dreams and the king of my heart. You make me feel special with your toe-curling kisses. Happy Kiss Day!"
Kiss Day Quotes
"Soul meets soul on lover's lips." — Percy Bysshe Shelley
"Never let a fool kiss you, or a kiss fools you." — Joey Adams
"I do not know how to kiss, or I would kiss you. Where do the noses go?" — Ingrid Bergman
"Kiss me until I forget how terrified I am of everything wrong with my life." — Beau Taplin
"Close your eyes and I'll kiss you; tomorrow I'll miss you." — Paul McCartney
"Kiss me, and you will see how important I am." ― Sylvia Plath
"One day you will kiss a man you can't breathe without, and find that breath is of little consequence." ― Karen Marie Moning
"Make me immortal with a kiss." ― Christopher Marlowe
"It's the kind of kiss that inspires stars to climb into the sky and light up the world." ― Tahereh Mafi
"A kiss is a secret which takes the lips for the ear." ― Edmond Rostand
"Promise to give me a kiss on my brow when I am dead. –I shall feel it." — Unknown
"A kiss may ruin a human life." — Oscar Wilde
"Then she was kissing him as she had never kissed him before, and it was blissful oblivion, better than fire whisky; she was the only real thing in the world." — J.K. Rowling
"Teasing's part of the fun that comes before kissing." — Lois Lowry
"Now a soft kiss – Aye, by that kiss, I vow an endless bliss." — John Keats
"You should be kissed and by someone who knows how." — Margaret Mitchell
"Then he kissed her. At his lips' touch, she blossomed for him like a flower and the incarnation was complete." — F. Scott Fitzgerald
"I'm going to kiss you now, and I don't know if I'll ever stop." — Jamie McGuire
"I was born when you kissed me. Died when you left me. I lived a few weeks while you loved me." — Dorothy B. Hughes
"The kiss itself is immortal. It travels from lip to lip, century to century, from age to age. Men and women garner these kisses, offer them to others and then die in turn." — Guy de Maupassant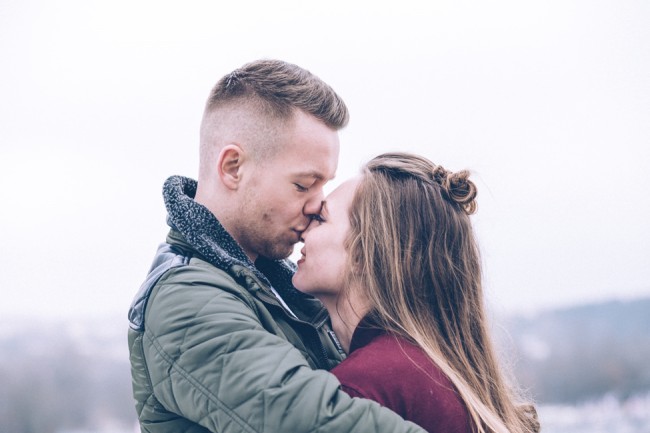 Kiss Day Status
"A kiss is like an elixir created by God himself to give life to all the broken hearts on Earth."
"A kiss is what lights up our worlds and lets us stay content with our loved ones. Let there be love everywhere on this beautiful Kiss Day."
"Kisses have the silent power to bring peace after a fight, give rise to a new relationship after a heartbreak. Best wishes on this Kiss Day."
"Show you endless affection for your loved ones with a tiny kiss on this beautiful day. Happy Kiss Day, everyone!"
"Make your loved ones feel special and show them how close to your heart they stay on this beautiful day. Happy Kiss Day, everyone!"
Kiss Day SMS
"Do you remember your first kiss? It is so special–it's the memory of a lifetime. Happy Kiss Day 2022!"
"The most special kiss is the one that leaves you longing for more. Happy Kiss Day!"
"Love with your one true heart, kiss with your two lips, and say the three special words– I love you. Happy Kiss Day 2022!"
"The most crucial things in life can't be seen but can only be expressed. That's why we close our eyes to absorb the feel of the moment we kiss our loved ones. Happy Kiss Day!"
"Kissing is a way of getting two people to know each other more closely! Happy Kiss Day 2022!"
"We all remember when our first kiss was stolen by the man we thought to be our forever partner. Happy Kiss Day 2022!"
"The soul that can utter words to express feelings of the heart with just the eyes can also kiss with a gaze. Happy Kiss Day!"
"Let your soul meet another soul on your loved one's lips and let your hearts unite! Happy Kiss Day 2022!"
"The kiss, together with music, is the one universal language of love. Happy Kiss Day 2022!"
Kiss Day Blessings
"The mountains are brushing their lips against the clouds, as the waves are touching their lips to the shore. Sunlight is planting kisses on the earth, as the moonlight is caressing the sea. Just the way I kiss you. Happy Kiss Day, my love!"
"A tender kiss on your forehead to wake you up, a gentle kiss on your cheeks to make you happy. Sending all my love and kisses your way!"
"Kisses seal what two hearts feel. Always remember I harbor the truest feelings for you! Happy Kiss Day!"
"The tiny, little kiss on the forehead is much more affectionate than a hundred kisses on the lips. It is a sign of pure affection and care. Happy Kiss Day, Love!"
"Your kisses and hugs are like shining stars, they light up my life when there is dark. Happy Kiss Day!"
"I always think of a special kiss that would turn out to be a true symbol of everlasting love, romance, and affection. I love you and Happy Kiss Day!"
"Sunshine gives warmth, Rain gives water, Air supports life, & a passionate kiss energizes the soul. Happy Kiss Day!"
With this, we come to the end of our article on some beautiful wishes, statuses, quotes, and blessings on the occasion of Kiss Day (13th February). If you liked it, let us know in the comments. Thanks for reading this article and have a great day!
Also Read: